Antec Eleven Hundred Gaming Series case exclusive video preview
A gamer's delight just in time for Christmas?
Published
1 minute & 34 seconds read time
Earlier today we made our way over to the Antec Taipei office where we got given access to an exclusive video preview of the upcoming Eleven Hundred Gaming Series computer case.
The Eleven Hundred is the flagship model in Antec's gaming series of cases which brings with it full E-ATX and XL-ATX motherboard support and support for up to three-way SLI and four-way CrossFireX. It's a stylish looking case which immediately indicates great quality as we have come to expect from Antec cases in the past. It looks just like a typical Antec product with included traditional features we've seen in the past, but it's also mixing in a blend of new features.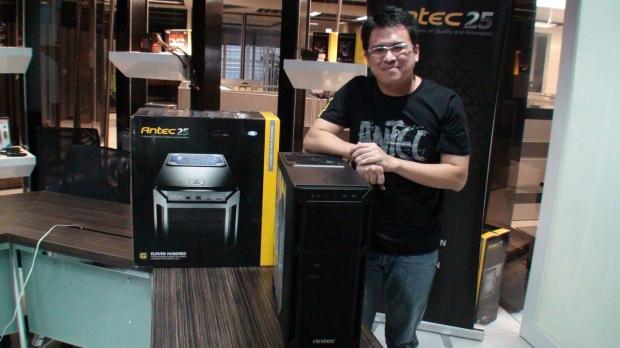 On the top of the case is a 200mm exhaust fan with a blue LED and in total the case supports up to nine fans in total for some pretty extreme cooling potential. In the past we've seen Antec including the power and reset buttons towards the front top of their cases, but this time around with the Eleven Hundred they are move to the top front of the case, which is a much better position especially for when the case is sitting on the ground.
Also on the front of the case are two USB 2.0 ports and two USB 3.0 ports as well as your standard audio ports as well as a HDD activity indication LED. On the right side of the case Antec have spiced things up a little by including an exhaust fan mount, which is a new feature. On the left side panel there is a large window with room to mount two more exhaust fans.
Inside the case everything looks as it should be all the requirements we expect to see from a good case marked. This time around Antec added in six Grommet lined cable routing holes for cable management. Behind the motherboard tray and between the right side panel there is 36mm of space to hide your cables, which should be plenty for producing a good system build.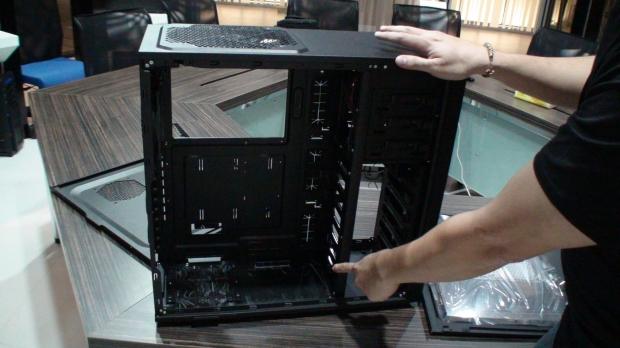 Antec expects the Eleven Hundred to start shipping early next month just in time for Christmas with an MSRP of $129.95 USD. Check the video for our full exclusive hands-on preview. We'll have a full review out later by Chad when he gets his hands on one.
Related Tags