Rambus loses $4 billion antitrust lawsuit again Micron and Hynix
Rambus loses against Hynix, Micron - $4 billion antitrust lawsuit settled.

Published Fri, Nov 18 2011 12:01 AM CST
|
Updated Tue, Nov 3 2020 12:30 PM CST
Well, it's finally settled. Rambus was dealt with a pretty big defeat on Wednesday, as a San Francisco jury rejected its claim in a $4 billion antitrust lawsuit against Micron Technology and Hynix Semiconductor. The IP licensing company lost more than 60-percent of its market value following the ruling, where investors' fear that the company won't be able to sustain its business model.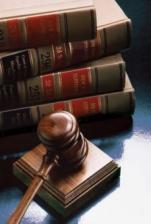 If you didn't know, the case revolved around allegations that Micron, Hynix and others had engaged in price-fixing to keep Rambus' RDRAM memory technology from gaining widespread adoption. If you remember, Intel used RDRAM with the Pentium III and 820 chipset, as well as the Pentium 4 and 850 chipset. If you remember that, you'll also remember how it was quite expensive at the time and DDR ram was just too much of a bully for RDRAM to take off.
According to Rambus, Micron and Hynix conspired to ensure Rambus memory would be more expensive, and therefore a less attractive option to OEMs. The defendants maintained that it was "design flaws, higher manufacturing costs and other drawbacks associated with RDRAM along with Rambus' business practices" that prevented RDRAM from succeeding.
The Wednesday court hearing found that Micron and Hynix were not guilty of price-fixing or anticompetitive behavior, with the vote 9 to 3 in favor of Hynix and Micron. Rambus CEO Harold Hughes said in an e-mail statement:
We do not agree with several rulings that affected how this case was presented to the jury and we are reviewing our options for appeal.
Related Tags