In The Matrix, Neo said "Whoa", and the whole world listened. Today, I'm saying "whoa" at the rumor of HTC's Zeta smartphone. It's rumored to be a quad-core smartphone but sports a 2.5GHz APQ8064 CPU along with 1GB of RAM, all looking purdy on a 4.5-inch 720p HD display.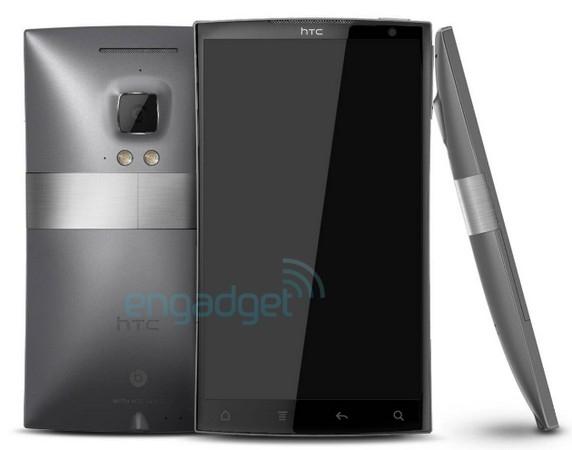 The phone is also very unique in its shape, which I kinda dig. Zeta is said to have Ice Cream Sandwich pre-installed, with Sense UI running the show, too. 32GB of internal storage should keep most people happy, an 1,830mAh battery, Beats Audio, Bluetooth 4.0, an 8-megapixel rear-facing camera with dual LED flash, 1080p video capture and a 1.3-megapixel front-facing camera.
Dimension-wise, we have 109.8 x 60.9 x 9.8mm (4.32 x 2.4 x 0.39 inches) and weigh 5.15 ounces (146g). Right now this is just sitting on RumorTT, but it is something that could definitely materialise. Now, I've been talking about this for a while, especially with the release of the Galaxy S II, Galaxy Nexus, Transformer Prime, and various other handsets like this new HTC Zeta, but I'm going to come out and say it in a single sentence below, and I'd like some thoughts on it:
2012 - The Death of the iPhone.