Are DICE preparing Battlefield 3 for the e-Sports community?
Battlefield 3 to enter the e-Sports community? Let's hope so.

Published Tue, Nov 15 2011 1:24 AM CST
|
Updated Tue, Nov 3 2020 12:30 PM CST
In the developmental stages, DICE had intentions of making Battlefield 3 a contendor in the e-Sports community. What happened? Origin and Battlelog happened, that's what. Battlelog is good, it allows you to support clans through "Platoons", which organizes squads, but its far from perfect.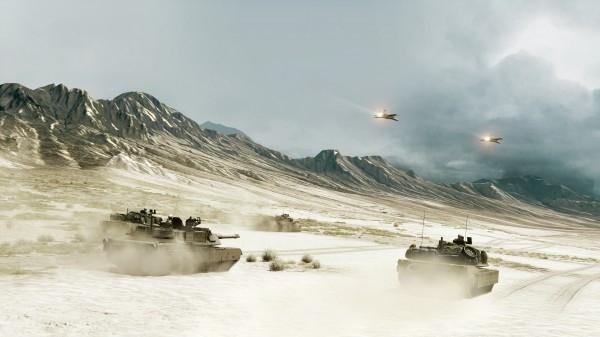 There could be a future where Battlelog allows you to schedule events, formally and publicly challenge other platoons to a match or tournament, which would show up on the Battlefeed. If DICE introduced the Battlerecorder, that would be another huge tick in the e-Sports book of awesomeness. Spectator mode would also be a huge addition, allowing people to sit in on a live match being played.
Fans have been asking Global Community Manager, Daniel Matros, what DICE's plans are to bring Battlefield 3 up to par with other e-Sports titles. He didn't go into great detail, but he did mention that "we are hearing the competitive community...", he was asked if there is any way to hide the in-game HUD and weapon, where Matros responded "not right now but considering the post launch updates and plans we have, all feedback is considered to be very nice."
In a community podcast with Don't Revive Me Bro, Matros, as well as Senior Gameplay designer, Alan Kertz, talked about the future of Battlefield 3 and e-Sports. DICE mentioned in the podcast that they are working on making sure the game is in pristine condition before entering the e-Sports scene. On top of that, DICE wants to give the community time to learn the game in every aspect and in all its little details.
Battlefield 3's large, team work inspired, vehicular combat makes for some absolutely Hollywood-like gaming. If DICE (and EA) continued on these efforts, they could really polish the game up to be something of a gem for the gaming community, and by the time Battlefield 4 hits (I'm predicting a 2013 release), BF4 should have it all incorporated and ready when it launches.
Related Tags