MechWarrior to stomp back into gaming in 2012, PC-exclusive
MechWarrior is coming back, arrives in 2012 and will be a PC-exclusive title.

Published Wed, Nov 2 2011 8:52 PM CDT
|
Updated Tue, Nov 3 2020 12:30 PM CST
If you think back to 2009, you may remember a teaser trailer from Piranha Games for a new MechWarrior title. But recently, they announced MechWarrior Online, a free-to-play multiplayer mech simulator set in the Battletech universe.
In a dev blog, Creative Director of Piranha, Bryan Ekman, explained how the company's attempts to secure a publishing deal redefined and ultimately derailed the MechWarrior project they had planned. The original game was pitched as an Xbox 360/PC release, but "the scope and budget required to develop a console reboot needed the support of a PS3 SKU and we just couldn't convince publishers to take risk."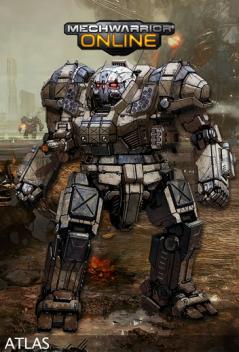 Now we have MechWarrior as a PC-exclusive, it will feature a first-person cockpit view, and Ekman hopes to include joystick support. Ekman has also bragged of urban combat zones and "information warfare" as MechWarrior Online's two big design pillars.
Fighting in (and crossing our fingers for destructible) cityscapes are set to be included, and disrupting or controlling the flow of information should encourage players to play around with a wide variety of different mechs.
There aren't many specifics of how the free-to-play plan will work, but Ekman told PC Gamer, "Anything that would affect or give you a tactical advantage, you can't purchase with real cash. You have to warn that by playing the game."
This is good, and bad. It means that real cash is obviously involved (or else the Piranha team don't get paid), and that people who play the game for hundreds of hours will kick your ass within seconds because of the unlocks. Then again, this is like any other leveling-up title, such as the Call of Duty or Battlefield series'.
Related Tags