New Apple Store app launches Thursday, changes everything [about retail] again
Apple's new retail stores are set to receive a few wicked new upgrades.

Published Tue, Nov 1 2011 11:25 PM CDT
|
Updated Tue, Nov 3 2020 12:30 PM CST
Apple is set to change everything up with their new iOS app and retail plans have finally been confirmed thanks to a source of BGR's. On Thursday, Apple's new retail store app for iOS will launch, bringing with it two major new features. Firstly, it will enable online ordering with retail store pickup, which has already begun rolling out in Apple Stores in New York City and California, with more stores going live on Thursday.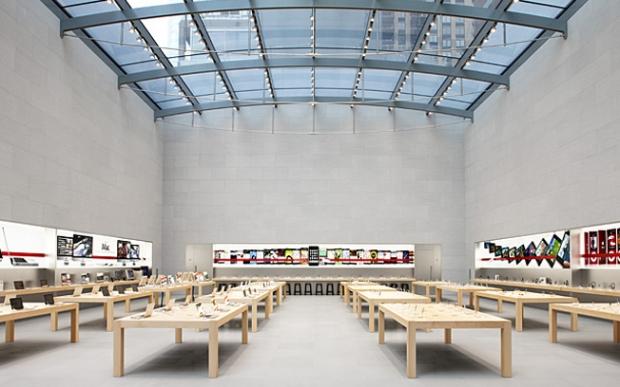 As for what will now happen, just check out the insane list below:
If a customer orders an in-stock product, pick up will be available approximately 12 minutes after completing the order. Why 12 minutes? Well, the order goes through the system to the designated Apple Store in about 3 minutes. Apple's back-of-house employees have 2 minutes to set all of the products aside on a shelf from the minute it was ordered. There is then a 7-minute grace period for employees to get everything else in order. Around 12 minutes after purchasing, customers will be able to walk into the Apple Store, skip lines, skip registers, get their products, sign for them and leave. We're told Apple is really excited about this, and it's something customers have been seeking for a while.
If a customer orders something that a retail store does not have in-stock, like a custom-configured machine, an accessory the store does not carry, or something like an engraved or gift-wrapped device, the customer will be a given a pick-up date right after the purchase is completed. Everything will have free shipping when sent to an Apple retail store. Once the order arrives at the Apple Store and is available for pickup, a push notification will be sent to the customer through the Apple Store app, letting him or her know the order is ready. We're told the same 12-minute timeframe applies here as well: 12 minutes from the time the push notification is received, the customer's order should be waiting to be signed for.
We have been told customers who opt to purchase online or through the app will be given priority when they walk into the store over a customer waiting for a retail specialist, and that Apple expects the majority of customers over the next few years to use the in-store pick up option as their default method of buying products. This will help with foot traffic in retail stores while also reducing the cost of shipping for Apple, and possibly even reducing the number of stores Apple needs to open to accommodate sales.
Apple will offer customers the ability to return items purchased online to retail stores.
Lastly, we're told that Apple will be attributing revenue from items purchased in this manner to the retail store where the items are delivered and retrieved. This should help create new job opportunities since hiring at Apple Stores is based on sales. Apple is reportedly expecting a 30% increase in sales at retail stores from this program, and it will only be available in the U.S. for now.
Nice work, Apple! This is an insanely good retail sales achievement if you pull it off.
The other new feature in the new app? Customer self check-out at retail stores. What you'll be able to do is find the item you're after, launch the Apple Store app on your iOS-based device, where you'll find an option to buy a product in the store. Scan the product with the camera on your device in the app, click purchase and it will charge whatever credit card is associated to your Apple ID. Then, walk out of the store!
Apple are reportedly not checking the purchases (which I find very hard to believe), but this self check-out option launches worldwide on Thursday at all Apple retail stores.
Related Tags