Google+ intros powerful photo editing suite, makes it free
Google+ adds photo editing suite, free.

Published Sun, Oct 30 2011 8:52 PM CDT
|
Updated Tue, Nov 3 2020 12:30 PM CST
Google+ has added Instagram-like controls to its photo section. The section has always had basic editing, because Google+ shares its photo albums with Picasa, so any edits made there would bounce back. But now they're stepped it up a few notches and built it directly in. The new controls only work in the desktop version, and can be accessed by clicking the edit button when you're in the fullscreen light-box view and selecting "Creative Kit".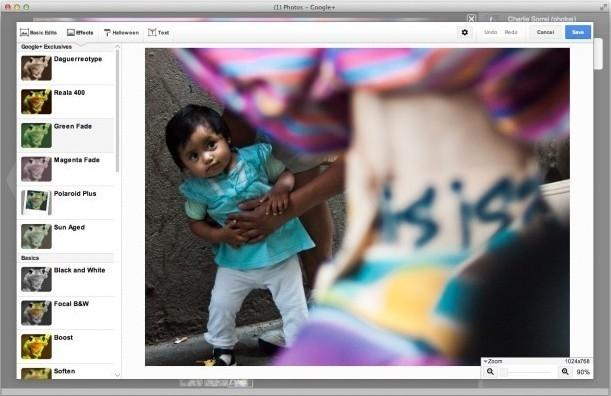 From there, you're launched into an editor which is powered by PicNik (my niece Alisha will love that). From here, you can crop and tweak photos, but also included is an Instagram-like filter where you can perform some powerful edits. Included is a "Sunless Tan" tool, which can do exactly what it says... you use a brush to apply the tan and somehow it works out where the edges are and turns anyone into a reality TV star ready for the Jersey Shore, b*tch.
Right now there is a seasonal toolkit: Halloween. This allows you to add blood spatter, gravestones, "Dracula Dermis", and other fun stuff to your pictures. The Creative Kit is Flash-powered, so if you were thinking you might hit it up by signing into the non-mobile version of Google+ from an iPad, you're completely out of luck.
Related Tags