HP have just announced that they are 'reversing course' and will now not sell off their PC unit. HP announced in August that they would spin off the business, but with CEO Lep Apotheker now on the outside, and former eBay CEO Meg Whitman directing the HP ship, they've reevaluated their plans. Quoting Whitman here: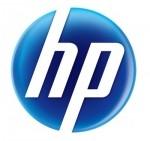 HP objectively evaluated the strategic, financial and operational impact of spinning off PSG [Personal Systems Group]. It's clear after our analysis that keeping PSG within HP is right for customers and partners, right for shareholders, and right for employees. HP is committed to PSG, and together we are stronger.
According to The Wall Street Journal, HP's initial estimate of a $300-400 million cost to spin off the PC unit proved to be far too low, further studies actually put the cost closer to $1.5 billion. On top of that, a strategic review determined the level of integration across HP's business was deep enough that contributions from the PC unit would actually be missed. HP ultimately decided to keep the business in-house.