Just how much has the iPhone camera improved over the years? Well, lots!
Apple's iPhone has gone through some serious camera changes, but just how much has it improved over

Published Wed, Oct 26 2011 5:28 AM CDT
|
Updated Tue, Nov 3 2020 12:30 PM CST
I remember importing the first iPhone into Australia because we were left out of Apple's circle of power, and I remember the camera being good, for the time. I upgraded to the iPhone 3G on launch day and I remember the camera only being a little better. But, now we have side-by-side shots of the same picture, from all of the iPhone's.
Gizmodo have a news piece where Lisa Bettany has taken the same picture with every iPhone (the original, 3G, 3GS, 4 and 4S) to see the differences, and PetaPixel stiched them together to show you just how much the camera has improved from each generation.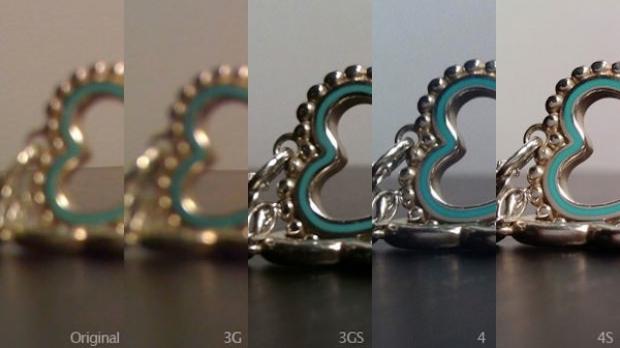 As we can see from the above picture, the original to the 3G was not that much of an improvement, but the 3GS is when the iPhone became a serious photo-snapping camera. The iPhone 4 is another step up in quality, but the iPhone 4S... very, very nice indeed. Lots of detail, near-perfect quality when compared to even the 3GS and blows the 3G and the vanilla iPhone out of the water. Back when the original iPhone came out, most people had point-and-shoot cameras, but these days? There's just no real need if you take pictures in a non-serious, I-don't-need-a-DSLR way.
Related Tags