Android 4.0 'Ice Cream Sandwich' made official, releases next month, SDK is available now
Google's Android 4.0 'Ice Cream Sandwich' is official, SDK is available now.

Published Sat, Oct 22 2011 3:22 AM CDT
|
Updated Tue, Nov 3 2020 12:30 PM CST
Well, that was fast, Google. Along with the announcement of the next-gen Samsung Galaxy Nexus, Google have announced their all-new version of their Android OS codenamed Ice Cream Sandwich. Android 4.0 continues the development, ideas and design of the tablet-based Honeycomb, but will go onto smartphones, too.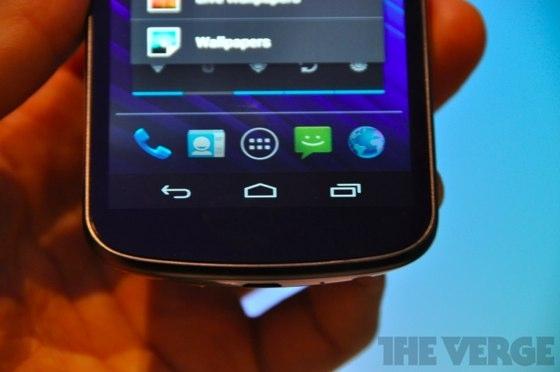 Android 4.0 is an open source release which means any hardware manufacturer that wants to tinker with it can download the source and sell it with Android 4.0 on top. This is something Honeycomb never offered.
We've talked a bit about Android 4.0 'ICS', but if you haven't seen the news yet, ICS sports unlocking the phone through facial recognition, syncing Chrome bookmarks is now default, built-in NFC powers the new Android Beam app which lets you share content, maps, contacts, app and more by tapping the back of your phone to another NFC-enabled Android device.
On top of this we have browser tweaks that allow an option to view the desktop-based sites, an option to save full pages for offline viewing (!!), tabbed browsing works like the app switched, Gmail has been tweaked to work with the new UI, Google has also added offline email search with 30 days of mail stored by default and longer periods available, and one of the best new features, a chart of your data usage for the month to keep track on your data usage.
The SDK is available right now for developers to start building apps.
Related Tags