Samsung to produce quad-core A6 chips for future Apple iOS devices
Samsung will produce Apple's A6 processor, quad-core for iOS is coming.

Published Tue, Oct 18 2011 2:28 AM CDT
|
Updated Tue, Nov 3 2020 12:30 PM CST
Even amongst all the lawsuits, bitching and injunctions, Samsung are still producing the A6 quad-core mobile chip for future Apple iOS-based devices. It was previously reported that Apple had signed a deal with Taiwan Semiconductor Manufacturing Company (TSMC) last month to supply A6 chips, but that deal seems to be on shaky grounds now. The Korean Times is now reporting that Apple and Samsung have maintained their buyer and supplier relationship and will do so going forward for the foreseeable future.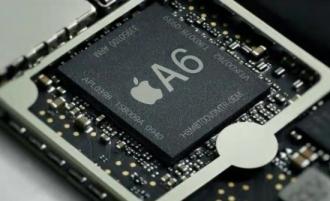 The Korean Times cites an executive from an Apple parts supplier in Korea, where it says Apple have concluded that Samsung is a critical business partner and can't sever times with them just yet. Samsung is already producing the A6 processor for future iOS devices at a manufacturing plant based in Austin, Texas which opened back in 2007. TSMC will still manufacturer chips for Apple, but the volume is expected to be very low.
The reason behind this is that TSMC haven't stabilized their manufacturing process and Apple isn't willing to take the risk of switching suppliers under such circumstances. What of the legal issues between Apple and Samsung? The article does point out that during an interview with Samsung CEO Choi Gee-sung, in which he told reporters that Samsung is handling legal issues with Apple independently of their business relationship with Apple.
Also, it was revealed that COO Lee Yae-yong was invited by Apple CEO, Tim Cook, to attend a private memorial service for Steve Jobs last Sunday. Yae-Yong has since reportedly remained at Apple, presumably through the early part of this week, to discuss pending business issues.
Related Tags