iFixit gives the iPhone 4S their signature teardown, confirms 512MB of RAM
iPhone 4S confirmed to have 512MB RAM, thanks iFixit teardown!

Published Thu, Oct 13 2011 8:16 PM CDT
|
Updated Tue, Nov 3 2020 12:30 PM CST
24 hours ahead of the official US launch and iFixit have ripped apart Apple's latest poster boy, the iPhone 4S. Inside we find a few details that future iPhone 4S users might want to know, such as the iPhone 4S having a half a watt-hour extra juice inside compared to the iPhone 4. This would be partially responsible for the 4S's improved 3G talk time, but the thanks could also go to the updated Qualcomm MDM6610 dual-mode baseband.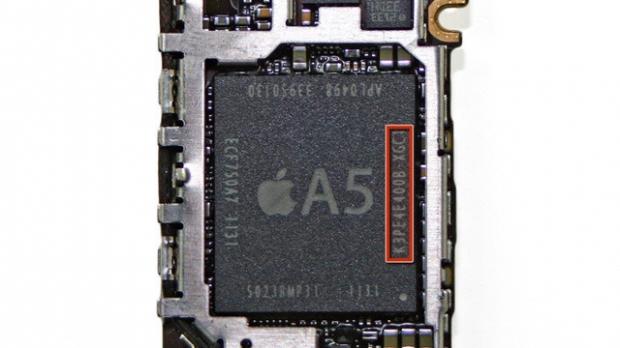 The iPhone 4S also sports an improved vibrator (hehe, hehe) motor found in the CDMA iPhone, iFixit also say that the touchscreen panel uses the same connecting points as the older GSM iPhone 4 instead of those found in the newer CDMA model. There are also markings on Apple's A5 processor that confirm what we've all been sitting around the rumor mill with, the amount of RAM included in the iPhone 4S.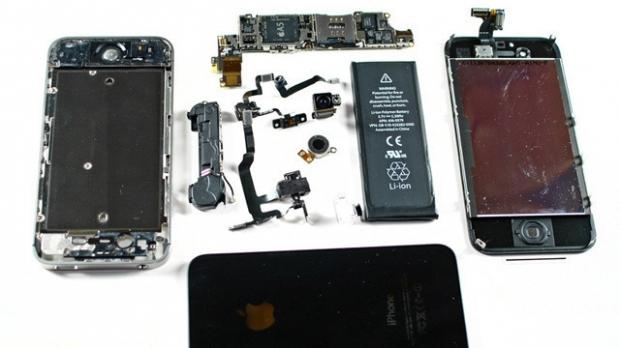 Apple's A5-sporting next-gen iPhone was rumored to have 1GB or RAM, but it is now officially confirmed to be just 512MB of RAM. Markings on the A5 chip itself (E4E4) confirm the processor contains two 2Gb dies, 4 gigbits is equivalent to half a gigabyte, or, 512MB. iFixit gives the device 6 out of 10 score for repairability, the same as the iPhone 4 received, due to the use of pentalobe screws, thanks, Apple.
Related Tags