Gabe Newell says that Apple will redefine games consoles
Valve founder says that Apple will "redefine games consoles"

Published Thu, Oct 13 2011 1:43 AM CDT
|
Updated Tue, Nov 3 2020 12:30 PM CST
Gabe Newell, founder of Valve, believes that Apple may be in the middle of preparations of launching a games console in the near future, he explained to The Seattle Times. Gabe gave some of his thoughts on the subject, with quotes like: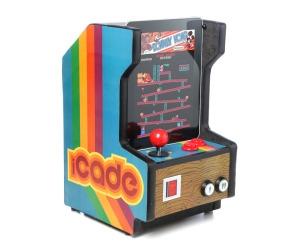 Our business is growing very rapidly both on the content side and on the service platform side so in that sense, business has never been better. The challenges we see looking forward are very rapidly evolving model for how value is created for customers.
He also says there are "dark clouds forming", where he raised concerns of the closed-garden approach with platforms such as Apple's iOS. Gabe says "On the platform side, it's sort of ominous that the world seems to be moving away from open platforms." Platform providers that used to use their role to enable developers "instead view themselves as more rent guys who are essentially driving their partner margins to zero," he said.
A quote I did love from this is:
They build a shiny sparkling thing that attracts users and then they control people's access to those things.
This has Apple written all over it, and I think that is what Gabe is getting at. Apple have hundreds of millions of iOS users, and once they launch a device for gaming, it will really change the casual gaming market forever. Newell goes on to say he thinks there are "very large structural investments and structural changes" coming over the next few years that will threaten people who create value building things such as the open Internet.
Newell did raise concerns of a closed model being the "wrong philosophical approach" but one that people will want to copy cat due to the success of Xbox Live and Apple for example. He goes on to say:
I'm worried that the things that traditionally have been the source of a lot of innovation are going - there's going to be an attempt to close those off so somebody will say 'I'm tired of competing with Google, I'm tired of competing with Facebook, I'll apply a console model and exclude the competitors I don't like from my world.
Gabe was asked to clarify if Apple were a "closed platform", which he reiterated:
I consider Apple to be very closed. Let's say you have a book business and you are charging 5 to 7 percent gross margins. You can't exist in an Apple world because they want 30 percent and they don't care that you only have 7 percent to play with.
Related Tags