RumorTT: Intel to drop Core i7 2700K, wants to bulldoze the Bulldozer launch
RumorTT: Intel to release Core i7 2700K, wants to take AMD's Bulldozer thunder?

Published Mon, Oct 10 2011 5:14 AM CDT
|
Updated Tue, Nov 3 2020 12:30 PM CST
Intel is currently staying quiet on whether there will be a new Core i7 introduced to combat the impending launch of AMD's Bulldozer, but it seems there is going to be a bigger, badder brother released in the LGA1155 lineup. It is rumored that Intel is going to drop the 2700K onto the market, which will be a minor clock speed increase over the already available Intel Core i7 2600K. The 2600K is a 3.4GHz part with the 2700K set to be a 3.5GHz part, with Turbo enabled those speeds will be 3.8 and 3.9GHz, respectively.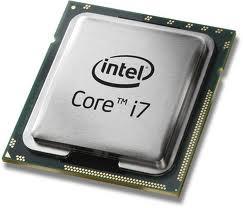 The 2600K known is for its super high overclocking ability, with 4.5GHz+ achievable with decent air cooling, so the 2700K should achieve the same type of overclock as its just a 2600K with an extra 100MHz in the trunk. The conservative speed bump will keep the gates open for a future 2800K, as Intel need to keep a space between regular Sandy Bridge and the Extreme chips. We should soon what happens, but there are already people who have cranked up an engineering sample of the 2700K to an impressive 5GHz on air cooling.
Impressive? It's impressive, with a silent K.
Related Tags