id's Rage gets raged at by negative reviews, suffers from what seems like consolitis
Rage suffers from bad reviews, not surprising considering the issues.

Published Wed, Oct 5 2011 12:00 AM CDT
|
Updated Tue, Nov 3 2020 12:31 PM CST
Four years of hype, all gone in a single day. Most reviews have not been that great for id Software's latest FPS offering, with reviews mixed at best. Most agree that Rage fails to deliver the goods, with most reviews saying its a shallow, corridor shooter with gaping craters in its story, dialog, quests and mechanics. Ars Technica does not hold back saying Rage is "creatively and mechanically bankrupt, it feels like a group of people had to create a game because they were under contract, not because they honestly enjoyed any aspect of their own creation".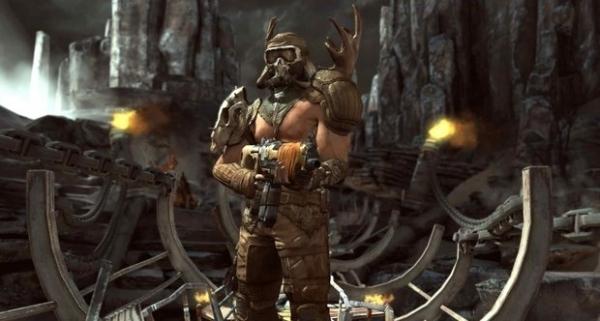 Joystiq is just as harsh, being quoted:
RAGE is pretty at times, but it's not enough to paint over the truth -- that id's labor feels like a scaffolding for a game of bolder ideas, ideas which, for whatever reason, aren't realized. And the game that is there just isn't enough to compete with other, better shooters we've seen this year.
I think this is what happens when id were pushed to make a game on console first, forgoing any industry-leading technical advancements that previous id Tech engines have bought to the industry (but on PC first).
Think that I may be over-exaggerating? Possibly, cherry-picking the reviews? Well, take a look at the issues:
No custom settings for video cards.
No console command. Read here to enable the console key via config file here.
No Vsync options. Results in screen tearing. Forcing Vsync causes the game to crash the drivers and game. (AMD)
Unable to skip intros? To disable the intro videos put this "+set com_skipIntroVideo 1" in the launch options of Rage via Steam.
Mouse acceleration?
Can't use Crossfire or SLI.
Bad FoV for PCs. Short-term solution: FOV adjustment howto.
Bugs:
Texture streaming is bad and slow resulting in always reloading the same textures thus causing the textures popping in effect.
Missing/blinking textures.
Game crashes when exiting the Arc.
LoD issues(popins dispersing items).
Crashing after intro video.
Audio stuttering and not blending properly.
Occasional artifacts appearing.
Low frame rates with occasional fps spikes.
Loading saves causes video card drivers to crash.
Game fails to start with error code #51.
Related Tags