Battlefield 3 beta opens to all, if you haven't played it, I highly suggest you do
Battlefield 3 beta is open to all platforms, PC, Xbox 360 and PlayStation 3.

Published Thu, Sep 29 2011 10:00 PM CDT
|
Updated Tue, Nov 3 2020 12:31 PM CST
For those who pre-ordered Battlefield 3, you (like me) have enjoyed the beta for a couple of days now. But, if you have yet to have pre-ordered and would like to try-before-you-buy, well now is your chance. Battlefield 3's multiplayer beta is now open to all, on PC, Xbox 360 and PlayStation 3. There is no registration requirement, you just download the beta from Xbox Live, PSN or if you're on the PC, EA's Origin service.
The beta features the map, Operation Metro, and features the game type, Rush where one team must attack two M-Com stations while a defending team tries to prevent them. The map features 4 full unlocked areas that allow up to 32 players to duke it out at once. It clocks it at around 3.9GB for the PC version. The beta lasts for just a week and a half, ending on October 10. You'll have to sit in a pool of your own tears afterwards, right up until the games full release on October 25 in the US and October 28 in Europe.
Before you download it, you might want to download some new graphics drivers too. AMD users, click here. NVIDIA users, you'll need this link.
My thoughts: the game is absolutely, balls-out insane. Initial impressions left me crying like a little girl in anticipation for more of the game. The movement system (where you see your legs diving over a block, or box or something) really increases the immersion ten-fold. The sound engine is unbelievable, and the graphics... well, put it this way - I haven't stopped panting since I first booted the game up - it's that good.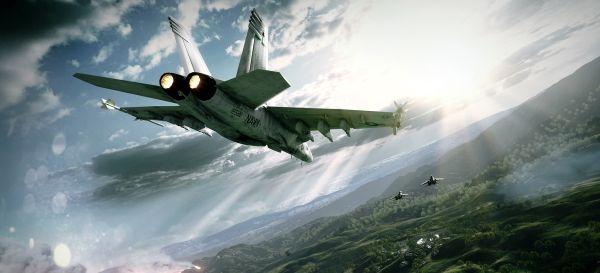 Related Tags