ColorFire intro Xstorm HD 6850 X2, sports 4GB of RAM
ColorFire show off Xstorm HD 6850 X2 4GB graphics card.

Published Tue, Sep 20 2011 6:57 AM CDT
|
Updated Tue, Nov 3 2020 12:31 PM CST
Colorful have unleashed a Radeon card under their ColorFire brand dubbed, ColorFire Xstorm HD 6850 X2 4GB. If you didn't already guess what it was from that ever so elusive name, it's a dual-GPU graphics card sporting two Radeon HD 6850 GPUs with a total of 4GB of memory. But that's not all, the designers of this card are trying out what they call "Silver-Plated Technology". All of the PCB's contacts, apart from the PCIe and CFBE interfaces are plated with silver. Silver being one of the best conductors, you can see why this card looks exciting.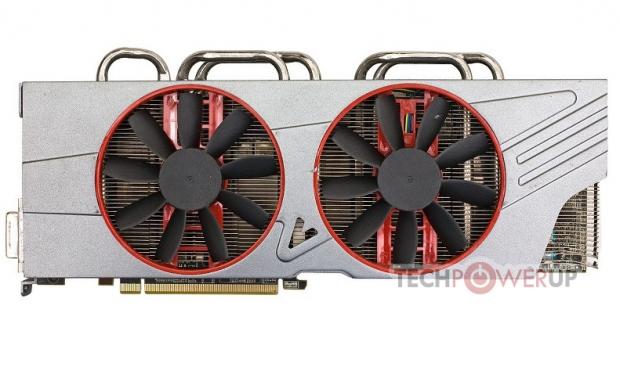 ColorFire argue that the use of silver contacts reduces resistance and also helps with cooling. Next up we have DIP-switched based voltage control, which is an effective, yet old-school way of tuning voltages. Voltage measurement points are consolidated to a convenient location (next to the power connectors) and are angled for easy access. A pair of jumpers near the display output connectors allows the user of this card to switch between two sets of EEPROMs, each with different clock and voltage profiles.
The card chews through two 8-pin connectors, uses a 12-phase VRM which handles voltage regulation and also sports a custom design dual-fan cooler which uses a large heatsink and included five heat-pipes.
This card should be enough to have our resident GPU guru, Shane Baxtor, to say 'oh snapz!'
Related Tags