Sony tease 4k projector for home cinema, 4 times the resolution of 1080p
Sony VW1000ES - 4k home cinema projector.

Published Thu, Sep 8 2011 11:00 PM CDT
|
Updated Tue, Nov 3 2020 12:31 PM CST
Enjoy your 1080p screen? Well, maybe it's time for an upgrade. Sony have released their VPL-VW1000ES projector that has a 4k resolution - that's 4096x2160 pixels folks! More than four times the resolution of a 1080p picture. What would you do with it? Well, Sony Pictures has more than 60 theatrical releases shot in native 4K resolution, but there is no way of getting that onto a disc and into customers hands right now with current technology.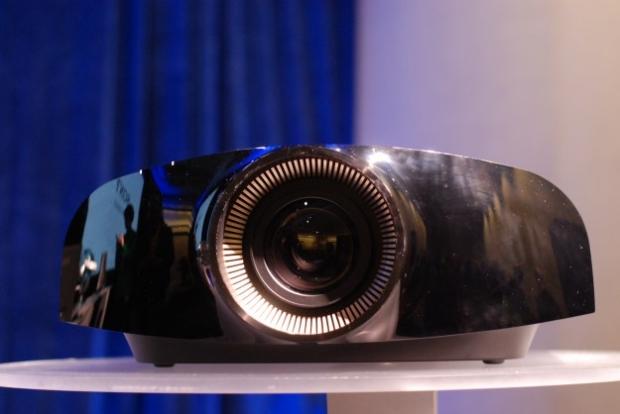 Sony reps do claim however, that they're in talks with the Blu-ray Disc Association to iron out a standard compression method to squeeze 4K movies onto discs and they have already promised that the upcoming Spider-Man movie will be the first one. But, Spider-Man has a release of July 2012 which should tell you that Sony don't want to talk specific dates and their calendar definitely doesn't have any definitive strikes on it.
The VW1000ES does sport a 4K upscaler, meaning that it will boost your current 1080p content to new heights. It also features 2,000 ANSI lumens, which Sony claims is enough to throw up a screen of 200-inches, and also offers 1,000,000:1 contrast ratio thanks to Sony's Iris3 technology and latest SXRD panel. Control over IP is included as is the ability of 3D. Sony are set to launch this puppy in December and hopes the price will be "under $30,000".
Sony - will this get delivered to all TweakTown staff as a Christmas present? I hope so!
Related Tags