Windows 8 confirmed to have Hyper-V virtualization
The first consumer level OS with this significant enterprise level feature combined with the benefit.
Published Sep 8, 2011 10:08 AM CDT
|
Updated Wed, Jul 27 2022 3:39 AM CDT
1 minute & 5 seconds read time
While many have anticipated its presence in Windows 8 through several reports for a while now, Microsoft has just confirmed that the virtualization technology popular on Windows Server, "Hyper-V" will in fact be a part of its next-gen consumer level OS. This is not a feature the majority of folks using Windows 8 will be singing sweet melodies about, but for some it will no doubt be a true god send. If you're not even sure what it means or does, but are quick to sit forward in your seat and learn more, you can head over to this link for a detailed rundown.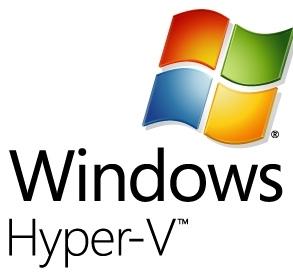 Another interesting addition to Windows 8 talked about via the source is that of MinWin, which is essentially just the core kernel and operating system components of Windows, making it the most stripped down version of Windows possible. While it has showed up in Windows 7 and started when Vista came out, apparently for Windows 8 its role will be much more significant and purposeful, especially when combined with the powerful virtualization features of Hyper-V.
Now, with the two together, greatly expanded and powerful virtualization with Hyper-V and access to MinWin, Windows 8 (at least some of its builds, probably the enterprise editions) would have the ability to create a host of virtualized instances of Windows, allowing individual applications to have their own instance.
While Microsoft is yet to really make mention of MinWin in Windows 8 to the public, the most recent rumours from supposed sources in the know seem to be pretty assured it's all a part of the plan and could make Windows 8 particularly appealing to certain enterprise clients, too.
Related Tags