LG's "Dual Play" TV allow gamers to share a single screen, different view
Xbox gamers think Life is Good with the new LG "Dual View" TV.

Published Sun, Sep 4 2011 8:12 PM CDT
|
Updated Tue, Nov 3 2020 12:31 PM CST
LG have introduced a new TV range dubbed "Dual View". The new Dual View televisions allow gamers to use the same television but see different images thanks to a new style of 3D glasses. The new tech was shown off by Microsoft and is set to go on same with a limited number of LG TV's, displays two separate pictures on the same screen, and then uses the power of the new 3D -style glasses to ensure each player can see a different image each.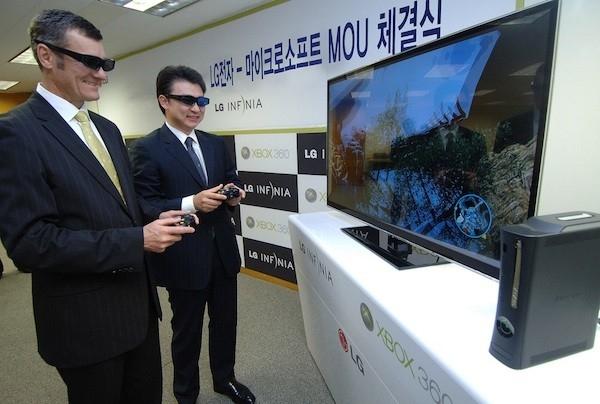 Screen cheating be gone! This new tech is only available on the Xbox platform and works with LG's Cinema 3D range, inclusive of the new flagship LW980T. Gamers will have to slap down more dinero for additional pairs of special glasses. Usually gamers play with split screen, but this new tech would allow both gamers a full-screen gaming experience, with each of them looking at completely different images.
Cool, huh?
Related Tags