OpenDNS and Google combine powers, speed up the web
OpenDNS and Google team up to speed up the web.

Published Tue, Aug 30 2011 10:30 PM CDT
|
Updated Tue, Nov 3 2020 12:31 PM CST
American internet users rejoice! YouTube requests might get delivered faster today with Google, OpenDNS and several content delivery networks announcing the Global Internet Speed Up effort. Finding ways to speed up the internet and deliver ever-increasing high quality streaming and downloads to users across the globe is getting harder. The Speed Up effort tries to dodge around this by making sure a user's request for content goes to a server near it, making delivery faster and more efficient from a bandwidth perspective.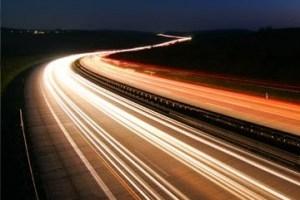 At the center of this new wonderful speed up is the creation of a standard that attached location data to a DNS request so a user's request for content goes to a server nearby. This is definitely an upgrade as usually the content comes from the address of the DNS server and not the user's location. For example, an Austin, Texas-based customer who types in the URL for a YouTube video will share part of his IP address as part of the DNS request.
This way, the domain system server can route the request to a Google data center in Dallas, as opposed to one in Ireland. A simple solution, but would net great gains for people who have servers close to them. The new code goes into effect on Tuesday with 30 million OpenDNS users and Google's Public DNS service users visiting content hosted on the participating CDNs will immediately benefit.
Related Tags