Overclocking beyond extremes sees a Phenom II @ 7.378GHz!
A smashing new World record result from Mad222 using GIGABYTE's 890FXA-UD7.
Published Mon, Aug 8 2011 9:32 AM CDT
|
Updated Tue, Nov 3 2020 12:31 PM CST
From time to time we'll see one of those crazy world renowned overclockers kick out another incredible world record result from a recent piece of hardware thanks to the most extreme cooling methods used. But it's not so frequent that a new WR really jumps out at you as being exceptionally above and beyond anything we've seen before.
Well, Mad222 of Team Centralfield has managed to do just that with an incredible overclocking result with a Phenom II X4 955 processor. Using GIGABYTE's 890FXA-UD7, the CPU was pushed all the way up to a jaw dropping 7378MHz.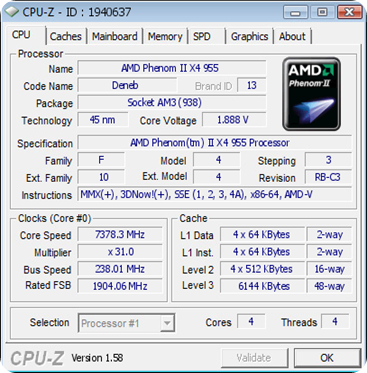 Dropping it back only ever so slightly to 7155MHz, a 1M SuperPI result was also completed, as you can see in the below screenshot :-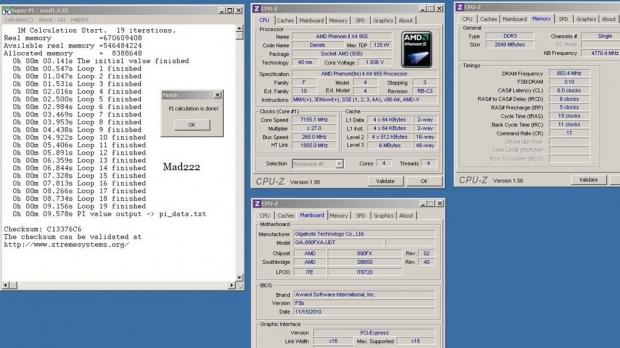 And here you'll witness the system hanging around in Windows while at around 6.86GHz and beyond!
Congratulations to Mad222 for an astonishing result!
Related Tags