Apple A6 processor to unify OS X and iOS
Apple A6 processor to unify both Apple OSs, iOS and OS X.

Published Thu, Aug 4 2011 8:18 PM CDT
|
Updated Tue, Nov 3 2020 12:31 PM CST
It looks as though Apple might be merging its iOS and Mac OS X operating systems into a single unified platform for applications and cloud-based services as soon as 2012, starting with the MacBook Air. Peter Misek with Jefferies & Co said in a note to investors on Wednesday that he sees this transition possible with the next-gen MacBook Air's custom next-generation "A6" processor. This would mean the new iPad, iPhone and MacBook Air would be A6-powered by 2012.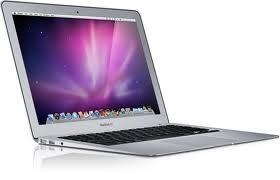 Misek has been quoted:
We believe Apple is ready to start sampling the A6 quad-core app processor and will be the first to such multi-device platform capable of PC-like strength. Our preliminary view is that Apple can use a 32-bit ARM architecture to address the vast majority of the OS X ecosystem's needs in 2012-13 except for high-end professional devices. When 64-bit ARM is available in 2016, we believe Apple will have a single OS and hardware architecture.
Apple would most likely stick with the Intel processors and current Mac OS X software for their more powerful systems such as the iMac and MacBook Pro's, with the A6 powering the lower end and more common devices such as the iPad, iPhone and MBA.
Related Tags