Internode announce NBN package prices, 100MB speeds with 1TB downloads, $189.95 per month
Internode announce NBN pricing.

Published Thu, Jul 21 2011 9:18 PM CDT
|
Updated Tue, Nov 3 2020 12:31 PM CST
Internode have announced their retail pricing for the NBN-based phone and broadband bundles packages, with prices ranging between $59.95 and $189.95. If you'd like the 100MB speeds, it will cost you a minimum of $100 per month. Internode were quick to say that the pricing for broadband could easily escalate, this is because of the flaws in NBNCo's wholesale charging model, compounded by the ACCC's "121 points of interconnect" decision.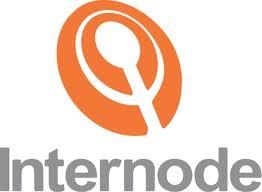 Managing director of Internode, Simon Hackett, has criticised the NBNCo's wholesale fee of $20 per megabit per month, which is charged at the point where retail service providers physically connect to the NBN. He says:
This charge has simply been chosen to fill in an otherwise huge hole in the Federal Government policy requirement that the network return funds to the Commonwealth at a commercial rate and in a short time frame (relative to the expected lifetime of the network).
Internode's entry-level NBN service will include 30GB of data and ADSL2+ voice and data bundle will start from $59.95.
The below packages are proposed prices for Internode's residential NBN services:
Bronze package
12/1 Mbps: 30GB $59.95, 200GB $79.95, 300GB $99.95, 1TB $149.95
Silver package
25/5 Mbps: 30GB $69.95, 200GB $89.95, 300GB $109.95, 1TB $159.95
Gold package
50/20 Mbps: 30GB $79.95, 200GB $99.95, 300GB $119.95, 1TB $169.95
Platinum package
100/40 Mbps: 30GB $99.95, 200GB $119.95, 300GB $139.95, 1TB $189.95
I will take one Platinum package, thank you.
Related Tags