Man robs bank for $1 so that he could be arrested and receive free medical health care
Man robs bank for $1 to receive free health care.

Published Mon, Jun 20 2011 9:48 PM CDT
|
Updated Tue, Nov 3 2020 12:31 PM CST
James Richard Verone tried everything in his power to receive medical attention by the book, but when he couldn't, he resorted to the only option he saw fit; rob a bank. Verone had worked for most of his life and although he was in need of medical attention, he applied for disability and early social security to which he only received food stamps.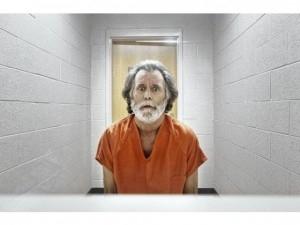 His physical pains had included a protrusion in his chest, arthritis and carpal tunnel syndrome. Caused by his last job which was as a convenience store clerk, this led to his extensive injuries. His way out? To rob a bank. Verone sold and donated all of his furniture, paid his last months rent and gave his notice. He moved into the Hampton Inn for his last free days as a free man and on June 9 took a cab down New Hope Road and chose a bank at random; RBC Bank.
Verone did not want to scare anyone, so he took the most passive way possible. He wrote a note, handed it to the teller demanding one dollar and medical attention. He said "I didn't have any fears" and "I told the teller that I would sit over here and wait for police." The police came and arrested Mr Verone who then received the medical attention he required. Because the amount of money he demanded was less than what would merit the classification of grand larceny, Verone can expect a short sentence.
This has not stopped him from saying he would do it again and that he has no regrets because he did everything he possibly could in his power to get the health attention that he was in need of.
This is what it has come down to. Look at the comments below the source story - there are some unhappy US citizens and with the latest attacks from LulzSec and Anonymous, freedom is being fought for. Yes it's not on the battlegrounds of a new physical war, but is the new war ground the internet? No citizen in a country like America should have to resort to robbing a damn bank to receive medical attention.
Related Tags