The Rise of the non-RAISE SandForce Controller
SandForce SF-2200 non-RAISE Controller Programming Arrives.
Published Wed, Jun 1 2011 10:34 AM CDT
|
Updated Tue, Nov 3 2020 12:31 PM CST
COMPUTEX Taipei 2011:
The new SandForce SF-2000 Series of controllers allow SSD manufactures to go crazy with customized options this year. So far we've seen Toggle, Async and Sync flash but the next chapter is starting to unfold before our eyes at Computex.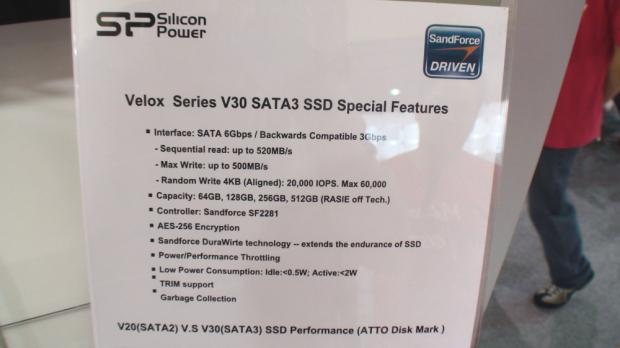 To data we've only seen new SF-2200 drives in 60, 120, 240 and 480GB configurations but that is about to change. Part of the customization options for the new controller is the ability to turn RAISE off via programming at the factory. It looks like Silicon Power will be the first to off a RAISE free SSD based on the new SF-2200.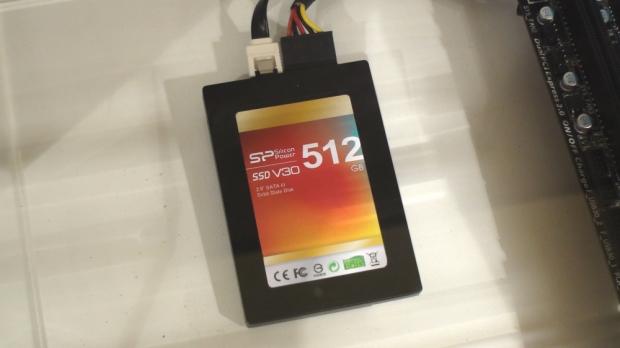 The new RAISE free drives will allow users to take advantage of more capacity. In the future you will have access to SandForce drives with 64, 128, 256 and 512GB user capacity. At this time we're not sure how the RAISE free drives will perform or what their long term endurance will be. Hopefully manufactures are only going RAISE free on 3Xnm Toshiba Toggle flash and not 25nm IMFT that only has 5,000 write rating. When RAISE is enabled a space NAND flash chip is reserved for background functions and spare capacity for when blocks fail.
It's going to be a slippery slope but we'll get out the rain tires and go for an intense test drive as soon as a drive hit the Secret Bunker Labs.
Related Tags