OCZ whips up a storm with the new Agility 3, Solid 3 SATA III SSDs
OCZ unveil new SSD drives, Solid 3 and Agility 3.

Published Tue, May 10 2011 10:02 PM CDT
|
Updated Tue, Nov 3 2020 12:31 PM CST
OCZ has put all of their eggs in one basket and that basket just happens to be the SSD market, that basket is also starting to pay off and the pay off comes in the form of some new SSDs with some impressive performance. The new line of SSDs include a 2.5-inch Solid 3 SATA III SSD and the Agility 3 SATA III SSD. Both of these drives are set to offer twice the performance of previous versions and are also more cost effective than current 6Gbps SSDs on the market.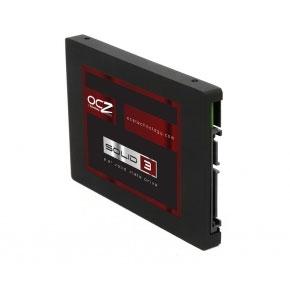 Ryan Peterson, CEO of OCZ Technology Group says:
With increased availability of SATA III platforms, the demand for the latest generation SSDs has grown rapidly. We are addressing this demand with new products that offer both the best performance and value for consumers. The new Agility 3 and Solid 3 SSDs make it easier than ever for consumers take advantage of the new SATA III interface. When coupled with the speed and reliability benefits that our SSDs offer over traditional hard drives, it makes the two new series the ideal choices for mobile and desktop applications.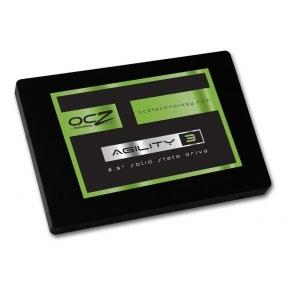 Both of the new SSDs are powered from SandForce SF-2200 SSD processors and have great performance to boot. The Agility 3 SSD is capable of 525MB/sec read and 500MB/sec write with up to 50, 000 4KB random write IOPS. The Solid 3 is targeted toward the value-market with 500MB/sec reads, 450MB/sec writes and 20, 000 4KB random write IOPS per second. The new SSDs come in 60, 120 and 240GB flavors. Both new drives also include TRIM support and include a 3-year warranty.
Related Tags