NVIDIA To Acquire Icera For $367 Million
NVIDIA will most likely acquire Icera, leader of baseband tech, for $367.
Published Mon, May 9 2011 6:58 PM CDT
|
Updated Tue, Nov 3 2020 12:31 PM CST
GPU giant meets Baseband & RF superstar, and $367 Million later an acquisition is born. Everyone at both companies is clearly excited about the deal, but nothing will be set in stone until a conference call held between the two companies Thursday, May 12, at 2:00PM PDT. Anyone at all can listen in to the call to find out more details, just dial 706-679-2572- no password or meeting number required! NVIDIA and Icera will also webcast the call, and you can listen in
here
and
here
. More details below in the press release.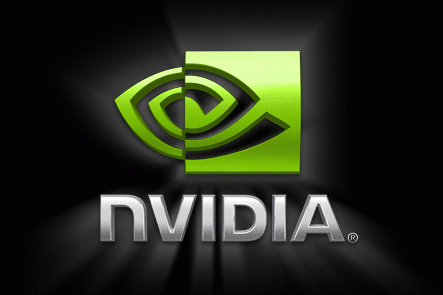 SANTA CLARA, CA -- (Marketwire) -- 05/09/2011 -- NVIDIA announced today that it has agreed to acquire Icera, a leading innovator of top-performing baseband processors for 3G and 4G cellular phones and tablets.

Icera has more than 550 patents granted or pending worldwide, and its high speed wireless-modem products have been approved by more than 50 carriers across the globe. By combining the companies' products and technologies, including NVIDIA's Tegra processor, NVIDIA will enhance its position as a leading player in the growing mobile market.

The acquisition, for $367 million in cash, has been approved by both companies' boards of directors and is expected to be completed, subject to customary closing conditions, in approximately 30 days. The transaction is expected to be slightly dilutive on an operating basis through the first half of calendar 2012, and accretive on an operating basis in the second half of calendar 2012. This expectation does not take into account significant revenue synergies that the companies anticipate.

By offering the two main processors used in smartphones (the application processor and baseband processor), the combined company will help OEM customers both improve their time to market and deliver the requirements of next-generation mobile computing. NVIDIA will also have approximately doubled its revenue opportunity within each device.

The market for baseband processors is one of the fastest growing segments of the technology industry, worth an estimated $15 billion a year. Icera will be able to leverage NVIDIA's momentum in the smartphone and tablet markets to capitalize on this growth.

CEO Quotes
"This is a key step in NVIDIA's plans to be a major player in the mobile computing revolution," said Jen-Hsun Huang, President and CEO of NVIDIA. "Adding Icera's technology to Tegra gives us an outstanding platform to support the industry's best phones and tablets.

"Icera is a perfect fit for NVIDIA. Our businesses are complementary. Icera has the right team, with a strong, proven track record. And their nimble, entrepreneurial, engineering-focused culture mirrors our own," he continued.

Huang added that NVIDIA intends to continue to collaborate with its existing baseband partners and respect its customers' preferences in combining application and baseband processors.

Stan Boland, President and CEO of Icera, said, "NVIDIA's Tegra processor has the most impressive roadmap in the industry, and it is an ideal match for Icera. As part of NVIDIA, we will be able to reach a broader market. Our team has collaborated closely with NVIDIA for several years on a range of projects, and we're delighted to be joining forces."

Background on Icera
Icera is a pioneer in next-generation, multi-protocol wireless baseband processors with RF components. Its technology scales from 2G to 4G networks, using a custom-built, ultra-low-power processor. Because the baseband is software-based, manufacturers can develop multiple products from a common platform, reduce development costs, accelerate time to market and secure a route to support future baseband standards.

Icera's third-generation Livanto line of chipsets delivers the industry's fastest data rates, cuts user wait times, reduces battery drain and supports multiple standards on the same hardware. And its forthcoming Espresso450 and Espresso500 line of platforms provides industry-leading performance for 2G, 3G and 4G networks, low-power optimization for voice and high-speed data, and the industry's smallest form factor. Its portfolio of products will expand significantly in the near future.

Founded in 2002 and based in Bristol, England, the company has approximately 300 employees in seven countries in Europe and Asia, as well as the U.S. It was established by a group of senior executives with strong, shared backgrounds in microprocessor design and cellular communications.

Thursday Conference Call
More details will be provided during NVIDIA's quarterly conference call to be held on Thursday, May 12, 2011 at 2:00 p.m. PT. To listen to the conference call, please dial 706-679-2572; no password is required. The conference call will also be webcast live (in listen-only mode) at the following websites: www.nvidia.com and www.streetevents.com.

A replay of the conference call will be available until May 19, 2011, at (706) 645 9291, conference ID 59360508. The webcast will be recorded and available for replay until the company's conference call to discuss financial results for its second quarter of fiscal year 2012.

About NVIDIA
NVIDIA (NASDAQ: NVDA) awakened the world to the power of computer graphics when it invented the GPU in 1999. Since then, it has consistently set new standards in visual computing with breathtaking, interactive graphics available on devices ranging from tablets and portable media players to notebooks and workstations. NVIDIA's expertise in programmable GPUs has led to breakthroughs in parallel processing which make supercomputing inexpensive and widely accessible. The Company holds more than 1,800 patents worldwide, including ones covering designs and insights that are essential to modern computing. For more information, see www.nvidia.com.

Certain statements in this press release including, but not limited to statements as to: the benefits and impact of the acquisition; NVIDIA's position as a leading player in the growing mobile and tablet markets; addressable markets; future product roadmap; product features and benefits; anticipated revenue synergies; future financial results and the effects of the company's patents on modern computing are forward-looking statements that are subject to risks and uncertainties that could cause results to be materially different than expectations. Important factors that could cause actual results to differ materially include: the failure of the acquisition to close on a timely basis or at all; the failure to successfully integrate the acquired business or retain its key employees; global economic conditions; our reliance on third parties to manufacture, assemble, package and test our products; the impact of technological development and competition; development of new products and technologies or enhancements to our existing product and technologies; market acceptance of our products or our partners products; design, manufacturing or software defects; obtaining sufficient intellectual property rights; changes in consumer preferences or demands; changes in industry standards and interfaces; unexpected loss of performance of our products or technologies when integrated into systems; as well as other factors detailed from time to time in the reports NVIDIA files with the Securities and Exchange Commission, or SEC, including its Form 10-K for the fiscal year ended January 30, 2011. Copies of reports filed with the SEC are posted on the company's website and are available from NVIDIA without charge. These forward-looking statements are not guarantees of future performance and speak only as of the date hereof, and, except as required by law, NVIDIA disclaims any obligation to update these forward-looking statements to reflect future events or circumstances.

2011 NVIDIA Corporation. All rights reserved. NVIDIA, the NVIDIA logo and Tegra are trademarks and/or registered trademarks of NVIDIA Corporation in the U.S. and other countries. Other company and product names may be trademarks of the respective companies with which they are associated. Features, pricing, availability, and specifications are subject to change without notice.



For further information, contact: Michael Hara Investor Relations NVIDIA Corporation (408) 486-2511 mhara@nvidia.com Robert Sherbin Corporate Communications NVIDIA Corporation (408) 566-5150 rsherbin@nvidia.com
Related Tags