ASUS AMD Motherboards To Support SLI'd NVIDIA Video Card
Andrew Burnes of GeForce gives us the good news.
Published Thu, Apr 28 2011 6:26 PM CDT
|
Updated Tue, Nov 3 2020 12:31 PM CST
Man, can we get anymore anagrams in that headline?
Andrew Burnes of
Geforce
announced today that they will once again be providing AMD motherboards that support SLI. Kick-ass, Andrew. Hit the jump for a photo of one of these shiny new toys, and to check out the rest of the press release.
As gamers we know how important it is to find the best price-performance ratio when building a new rig. For several years, gamers have been clamouring for us to reintroduce SLI support for AMD motherboards, and as hard as it may be to believe, SLI was first seen on AMD motherboards in fact, but as the years went by AMD's stature as the preferred platform for gamers fell by the wayside.

However, due to the increasing abundance of affordable, high performance kit across all aspects of the industry, and continued calls for the reintroduction of SLI support for AMD motherboards, we figured that now is a great time to do it. After all, we want to make sure that gamers can benefit from the new competitive CPU landscape and to ensure that their existing SLI setups can be utilised in all systems, and that new buyers can make use of NVIDIA SLI, the highest performance, most stable multi-GPU solution.

According to Steam's monthly hardware survey, ninety-three percent of all multi-GPU systems in use today use SLI. So, due to overwhelming demand, we are pleased to announce that SLI is being licensed by the world's leading motherboard manufacturers for integration into the next-generation of AMD motherboards, including 990FX, 990X and 970 chipsets. ASUS, Gigabyte, ASRock, and MSI are among the first motherboard manufacturers to offer this new capability for AMD, with more coming on-board shortly.

As you can see in the image below, one of the first AMD motherboard with SLI capabilities will be ASUS' Republic Of Gamers Crosshair V Formula, the latest version of their extremely popular and well-reviewed AMD gaming motherboard.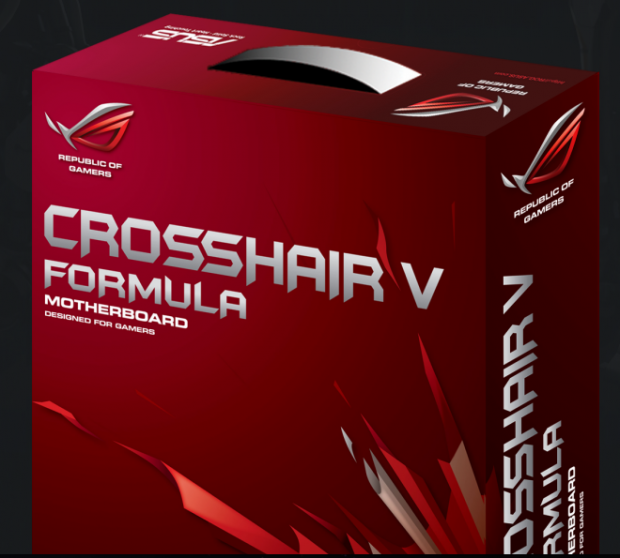 Related Tags