Microsoft and Sony looking at 2014 for new consoles, continue to milk the current consoles (and their customers) in the meantime
Microsoft and Sony not looking at next-gen consoles for a few years at least.

Published Fri, Apr 22 2011 1:11 AM CDT
|
Updated Tue, Nov 3 2020 12:31 PM CST
Looks like current rumbles are right, Microsoft and Sony will continue to milk the current generation of consoles for another few years at least - even though they're at the boundaries of what games can offer. Both companies are waiting the fight out and looking to Nintendo for the launch of their next machine by the end of next year. An insider who has worked with the first-party companies like Sony and Microsoft has said:
Both MS and Sony are telegraphing to each other that they're delaying, to milk the current [generation] and fill in previous craters better.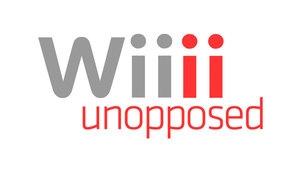 Kotaku's insider believes that any new Xbox in 2013 would only be a Kinect-upgraded 360 and not the next-gen console that would be expected in 2014. The same source says that Microsoft doesn't even know what parts will be put into the next-gen Xbox (which I find very hard to believe, surely things are being sourced or at least talked about now).
Industry analyst Billy Pidgeon from M2 Research has said that he thinks there will be a game of chicken between Sony and Microsoft. He goes on to say:
Sony definitely isn't launching a successor before 2014 and could stand to benefit by having Microsoft launch first as PS3 builds in to North America and builds a strong position in Europe. Microsoft claims there's a lot more room in Xbox 360 for developers to max out, but here PS3 could have a strong advantage.
Michael Pachter of Wedbush Securities has said another reason the delay for the next-gen consoles is the slow recovery of the North American economy, saying:
I don't think either Sony or Microsoft are interested in a new console till they can advance the technology, and they certainly don't want to launch at a $600 price point. It may take till 2014 to get 2TB hard drives, uber fast CPUs and state-of-the art graphics and sell at $400.
Even though during this recession gaming has not really been affected, we've seen some mammoth sales from virtually all big games and the latest Call of Duty being $1 billion revenue monsters. I also find it funny that people think a $600 price point is out of the question, where people will pay $1000 (in Australia at least - outright I might add) for the latest iPhone in which they really just use for Facebook, phone calls and SMS.
Now people are theorising that because the Wii was such a success for Nintendo that graphics and next-gen games and a fresh beginning in next-gen games is not important, as long as it sells and it sells well, that's the most important thing. I guess we should get Michael Bay to come in as an advisor now then? Sheesh.
Related Tags