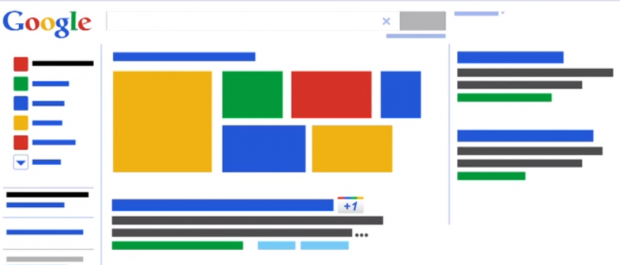 About an hour ago,
Google announced
the addition of the "+1" search rating feature, now available through your Google profile. Google is touting the +1 as a way to refine search to be as friendly and familiar, literally, to the user as possible.
Say, for example, you're planning a winter trip to Tahoe, Calif. When you do a search, you may now see a +1 from your slalom-skiing aunt next to the result for a lodge in the area. Or if you're looking for a new pasta recipe, we'll show you +1's from your culinary genius college roommate. And even if none of your friends are baristas or caffeine addicts, we may still show you how many people across the web have +1'd your local coffee shop.
Google users will soon start to see these icons popping up next to search results based on the participation of friends and family in their already existing social connections. Google claims they're going to be implementing +1 "slowly", but if you want to get in on the launch, check out Google's
Experimental Search Site
for more information. In order to use the new feature, users must have a Google account as well as a Google Profile- it won't pop up randomly on its own. At least, not yet.
Readers and tech lovers will almost immediately recognize the similarity to already existing internet & website features like Facebook's "Like", Reddit, and Digg. So far this year, Google has introduced real-time search results with people from Twitter and other social networks included in the stream of websites. With last summer's spree of Social acquisitions like SocialDeck, Angstro, and Like.com, it's been no secret that Google has been making moves in the social scene for some time now. It hasn't always worked out for them, in such cases as Lively, and Wave, but I can see the +1 feature being as potentially successful as Facebook's "like". At least, that's what Google wants. That, and all of your data.
Like my grandmother always said, "Why buy Digg when you can get the milk for free?"