RumorTT: Upcoming Apple iMac's to support off the shelf GPU's?
Apple to support off the shelf GPUs?

Published Thu, Mar 24 2011 9:08 AM CDT
|
Updated Wed, Mar 10 2021 1:19 PM CST
This could be some seriously good news for Apple fans, there is news floating out there is a new update for Mac OS X bringing it up to version 10.6.7 for early 2011 MacBook Pro (Sandy Bridge).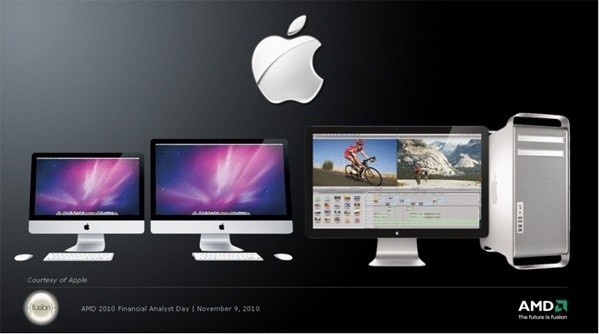 The update appears to bring support natively for the following GPUs:
ATI Radeon HD 5630 Device ID 0x68D8
ATI Radeon HD 5630 Device ID 0x68D9
ATI Radeon HD 5670 Device ID 0x68D8
ATI Radeon HD 5730 Device ID 0x68D8
ATI Radeon HD 5770 Device ID 0x68B8
ATI Radeon HD 5850 Device ID 06899
ATI Radeon HD 5870 Device ID 06898

AMD Radeon HD 6850 Device ID 06739
AMD Radeon HD 6870 Device ID 06738
AMD Radeon HD 6970 Device ID 06718
Why would Apple be doing this? Why the support for video cards that aren't optioned in current iMac's? Could it be that Apple might support off the shelf (usually) PC video cards?
This means full QE/CI without Chameleon's GraphicsEnabler or any enabler kexts such as ATY_init." Could this mean the end of the Mac-only graphics card? Could Apple be opening up the platform more? What happens to NVIDIA? Why support for cards that aren't in Macs yet?
Related Tags