Amidst the craziness that was the
iPad 2
announcement yesterday, Nintendo's exciting news about their own portable device may have been obscured.
[img]2[/img]
President of Nintendo Saturo Iwata took the stage at the San Francisco 25th annual Game Developers Conference yesteday to deliver a keynote in which he spoke about the history of Nintendo and his own career. He also fondly recalled the origin of one of Nintendo's favorite characters, Tinkle Popo:
[img]3[/img]
Wait what? Tinkle Popo?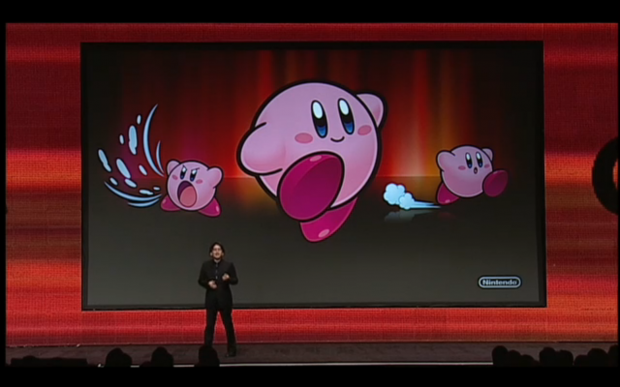 Oh, man...We
all
dodged a bullet on that one. Not that Nintendo hasn't used
stranger names
in the past.
The real focus of Nintendo's presence at GDC 2011 was the upcoming and much heralded 3DS, and the host of really cool features that will be available. Iwata turned the stage over to Reggie Fils-Aime, President of Nintendo of America, who spoke for the second half of the presentation about why the 3DS is going to maximize the bridge between content and interactivity.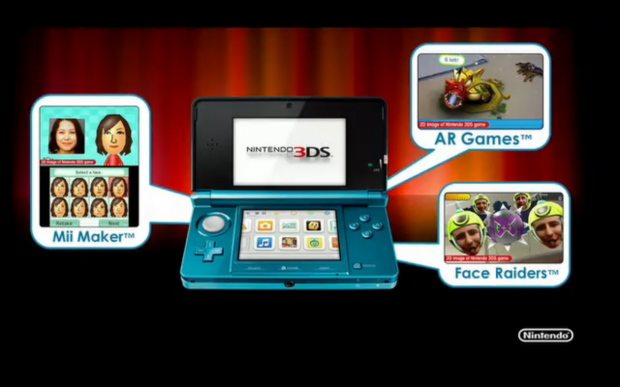 The new 3DS is going to ship March 27th, just a few short weeks after the iPad 2, bringing with all sorts of crazy cool features. By the end of May of this year, 3DS users can look forward to an eShop, an in-system web browser, and the ability to transfer all of their DSiWare software from their Wii's (DSiWare now includes Game Gear and TurboGrafx 16 games, including games for the short-lived TurboGrafx portable, the Turbo Express[!]. It's like a store where you can buy actual nostalgia!).
None of this would be
that
amazing if there weren't +10,000 AT&T hotspots being introduced at the same time. In addition, the 3DS will manage the user's content through SpotPass and device-to-device transfers for games that aren't even plugged in to the system.
Oh, and Netflix. In case you were running out of devices to stream movies on.
Even
awesomer
is the Augmented Reality capabilities, as Nintendo has shown demos and made mention of it's AR games that come pre-loaded on the 3DS. Check out the video below for a demo of the fishing game:
The 3DS will be available for $249.99, with most games going for $39.99. But then again, you'd pay $40 for a new Super Mario Game developed by the same team that did Super Mario Galaxy, right? Right?
Iwata, through all of his regaling of the "good ol' days", kept hammering home with one point: "Content should be the primary goal of any game developer." When it comes to content, Nintendo has been shining for years and years, due in no small part to this ideology.