Chrome hits beta 10, also includes a variety of speed-boosts and features
New Chrome beta includes speed-boosts, new features and some polish.

Published Mon, Feb 21 2011 7:33 PM CST
|
Updated Tue, Nov 3 2020 12:32 PM CST
Google's new Chrome beta is out and includes a variety of speed-boosts and features. JavaScript engine V8 runs compute-intensive JavaScript applications much faster than previous iterations of Google's web browser. This beta release sees a jump of 66-percent over the current stable release when tested under V8 Benchmarker suite.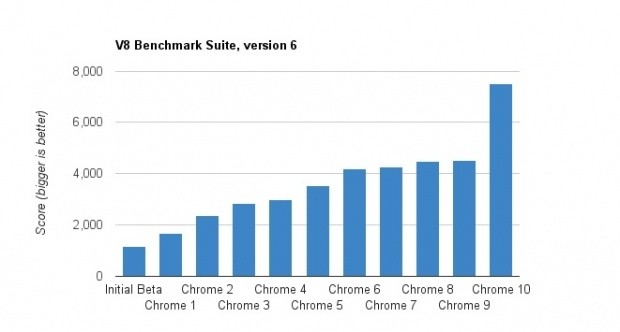 The new beta also includes preliminary implementation of GPU-accelerated video. A user with the new beta who has a capable graphics card should see a decent decrease in CPU usage. In full screen mode CPU usage is touted to drop by as much as 80-percent! For notebooks this should give you a substantial increase in battery life.
It also includes a function to synchronize your saved passwords across multiple computers, as well as bookmarks, preferences, themes and extensions. For those who are security-conscious, it also adds the ability to encrypt your synced passwords with your own secret sync passphrase. To enable this, visit "Personal Stuff" in Chrome's settings dialog.
Last of all, Google have tweaked the look and feel of the settings dialog. Instead of it opening in a separate window, it will open in a new tab. Features within this include the ability to search for a configuration setting (in case you can't remember the name, which comes in handy with the 100's of settings included). Also, you can now jump directly to most settings pages using their own dedicated URL's, without needing to navigate through a sequence of windows.
Related Tags