GIGABYTE Launches the G1-Killer
Says GIGABYTE is at war.
Published Thu, Jan 6 2011 10:02 PM CST
|
Updated Tue, Nov 3 2020 12:32 PM CST
CES 2011, Las Vegas -
January 5th 2011 GIGABYTE launched thier new series of gaming motherboards; the G1-Killer series. In what was setup to look like a paramilitary rally GIGABYTE launched three new motherboards designed for gaming. These new boards are aimed straight at the gamer with many features that will appeal to even the most deamanding of customers. These boards are part of GIGABYTE's war on gaming. Each is deisgned like the perfect soldier. GIGABYTE calls these parts Super Sight, Super Speed, Super Hearing and Super Shield.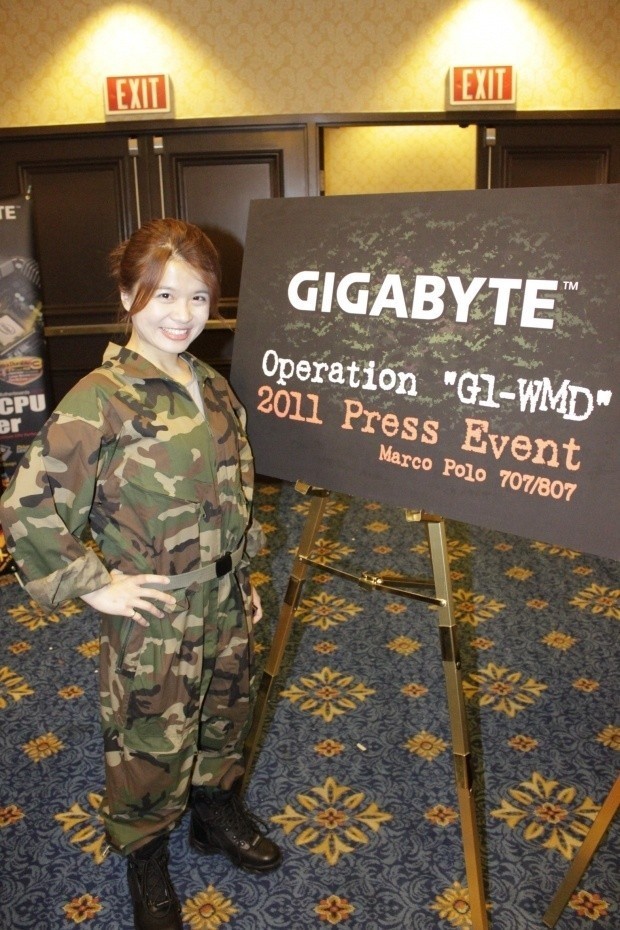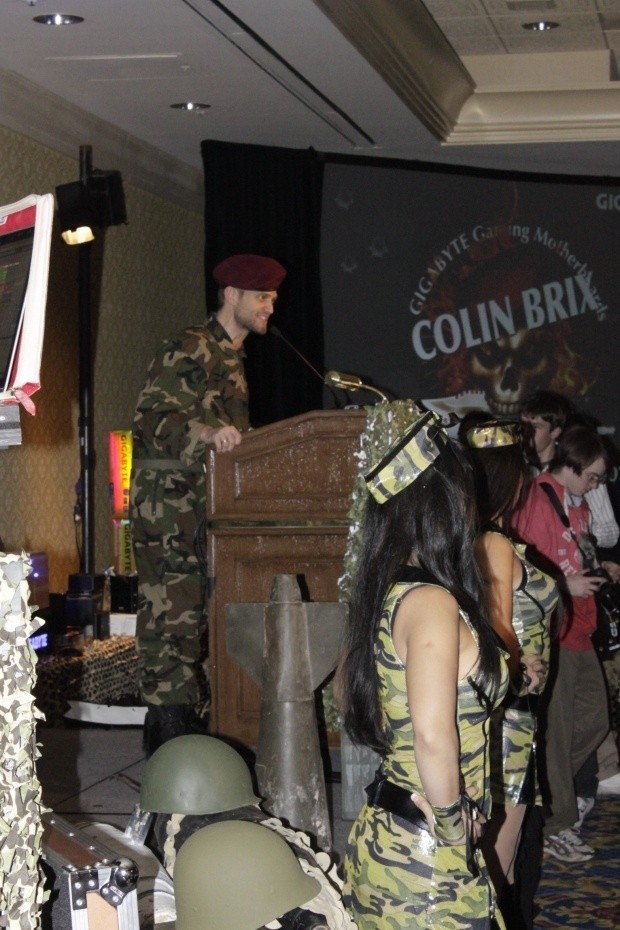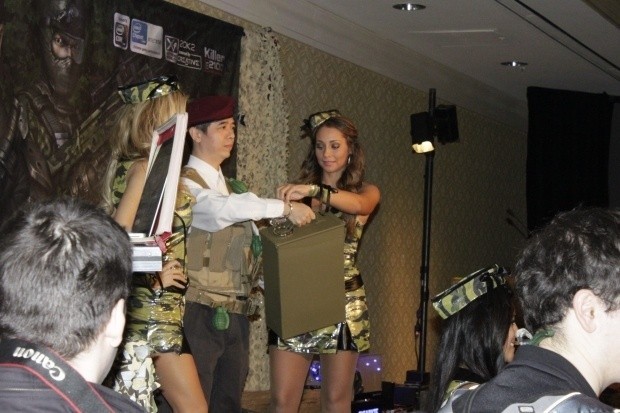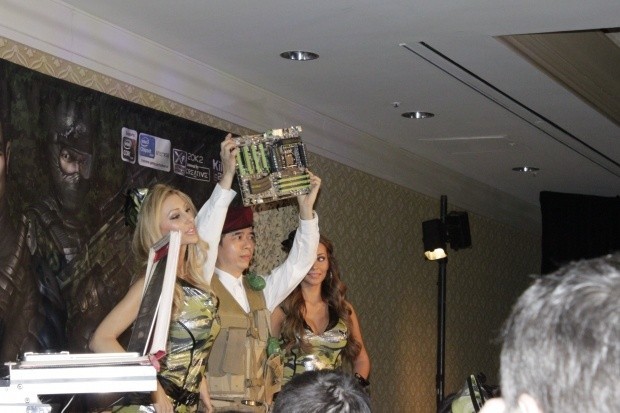 The baords come in three flavors;
The Assassin
The Sniper
The Guerilla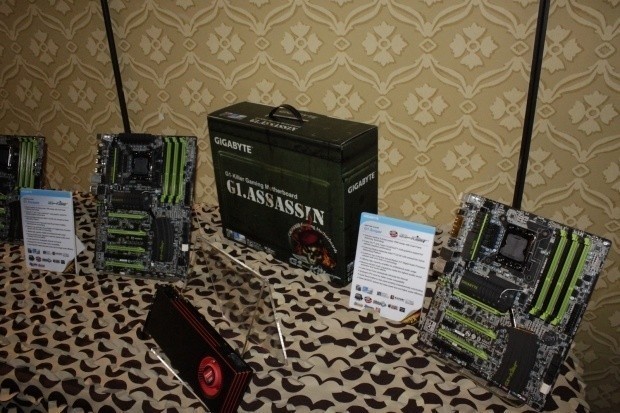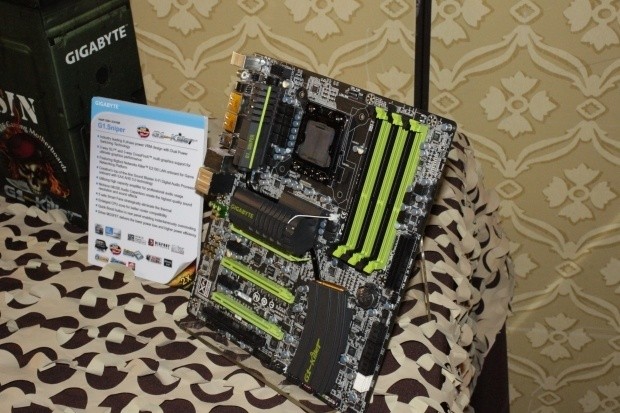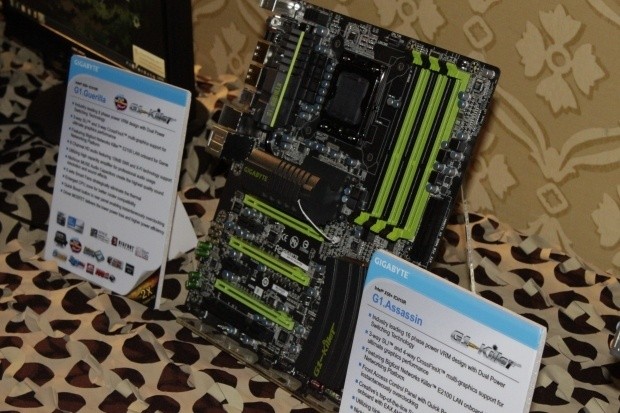 All three come with a Bigfoot Networks Killer E2100 NPU. This device is its own networking appliance complete with a RISC CPU and a Linux based OS. It is capable of aplication level priotitization and accroding to Bigfoot can detect the "bullet" packets to get them to the server faster than other traffic. They also come with a true Creative Labs Audio 20K2 Audio Processor on the board. This is not your typical audio CODEC but is a complete sound card engineered onto the board. You actually get Mosfets, Opamps and also an amp for each output port (that includes the front panel headers). Each is based on the X58 Chipset so you have support for Intel's extereme series CPUs. The design of the baord level cooling can be best described as plain fun. The MCP cooler looks like a fully loaded magazine. You also get Tri SLI and 4-way crossfire to round out the package.
Although these boards will not be available yet GIGABYTE does expect them to ship in volume very soon. But there was more to talk about than just the G1-Killer.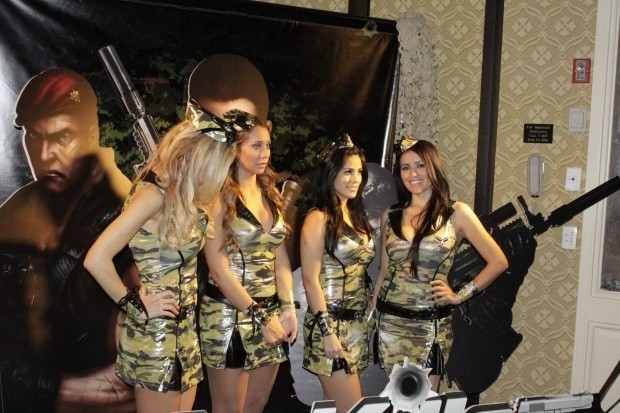 With the launch of these three boards we are sure to have an exciting year ahead from the Gang at Gigabyte.
Related Tags