NVIDIA Kegputer brings the best of beer and PC into one (video)
Beer loving LAN gamers jump for joy.

Published Thu, Jan 6 2011 7:35 AM CST
|
Updated Tue, Nov 3 2020 12:32 PM CST
CES 2011, Las Vegas -
We caught up with Bryan from NVIDIA during Digital Experience here in Las Vegas last night. We didn't see any Tegra 2 devices, but of course NVIDIA didn't forget to add some 3D action to it's booth.
One thing they did have on display was a 3D keg. No, I mean the kegputer, as the graphics firm is calling it. One of their case modding friends took a beer keg, greenafied it, added in a bunch of NVIDIA parts and create a full a fully working PC and keg in one. Get a close up look at it in the video above.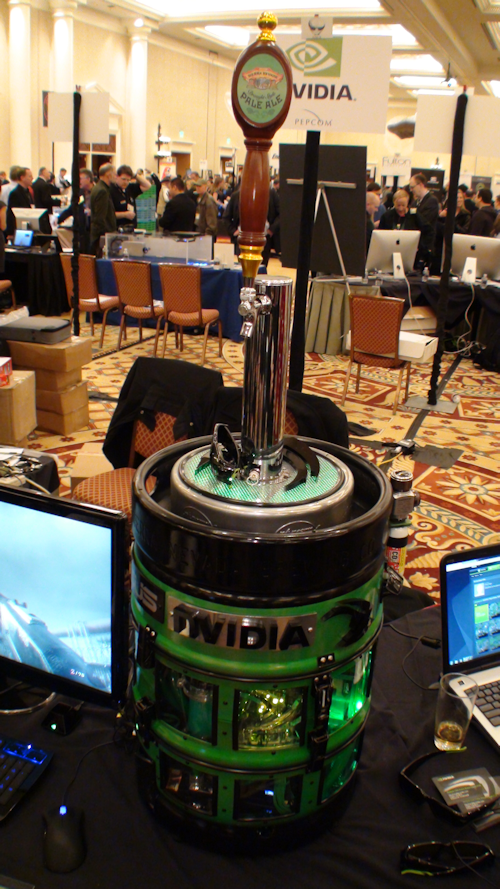 While the keg was empty at the time, we are told that it can hold 40 beers at a time. The perfect PC for LAN gamers? Most likely. I just need to put in an order for the show nexr year with something big enough that dispenses whiskey and I will be all set.
Related Tags