Angry Birds projected to generate $1 million per month in advertising
Angry Birds is projected to make $1 million per month in advertising alone - flings money into banks.

Published Fri, Dec 3 2010 6:10 PM CST
|
Updated Tue, Nov 3 2020 12:32 PM CST
Here at TweakTown we like to get our game on, and Angry Birds is part of that - with the game being one of the most successful mobile games ever, it is paving the way for a new market in mobile games, the team over at Rovio Mobile keeps hitting new milestones every few days it seems.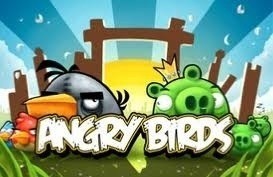 Angry Birds has been downloaded over 30 million times across various platforms, 12 million of those being paid downloads on the iOS platform. Google's Android platform famously has Angry Birds for free - which supports advertising. Angry Birds on Android has been downloaded more than 5 million times since it launched just 2 months ago.
"By end of year, we project earnings of over $1 million per month with the ad-supported version of Angry Birds," says Peter Vesterbacka, the "Mighty Eagle" behind the game at Rovio Mobile.
Peter appears in the below video taken by Google's AdMob team which kicks off a mobile developer series. In the video he doesn't mention the $1 million per month figure itself but reveals some other facts such as the apps have an 80 percent retention rate measured by the number of people who download updates.
On the iPhone alone - there are 65 million minutes played per day collectively, worldwide. Insane!
Peter also talks about different ways to make money from mobile games - paid downloads, advertising and of course, toys. Expect to see ads for Angry Birds plush toys in the game itself.
Related Tags