Microsoft's next-generation XBox is obviously being worked on and while the externals (the look and packaging) might be nowhere near finalised, hardware is having to be done right now and locked in with various companies with AMD looking like Microsoft's BFF for the new XBox.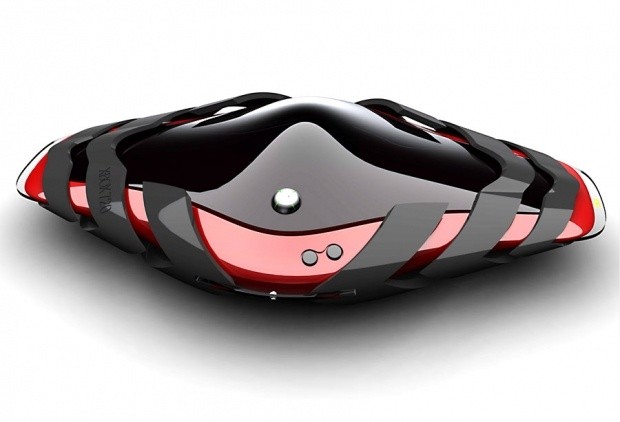 The original XBox launched in 2001 with an Intel CPU and nVidia GPU. At the time it was more or less a PC in a new shell. At the time Intel complained that no money was being made from the CPU's being sold to Microsoft so they were scrubbing the entire project off as a marketing and brand awareness exercise (but we all know Intel is now the king of the CPU market, so maybe it worked?).
Microsoft not only had issues with Intel it also butted heads with nVidia - near the end of the project Microsoft asked nVidia for a list of issues raised and fixed with the hardware. nVidia refused - reportedly saying it was 'nVidia's intellectual property and not to be shared with outsiders'.
Bad nVidia, bad Intel. This caused Microsoft to flip them off and head in the other direction for the XBox 360. MS went with an IBM-designed triple-core Xenon CPU that was (funnily enough) manufactured by Globalfoundaries. Originally a 90nm part it is now cut down to a nice 45nm part.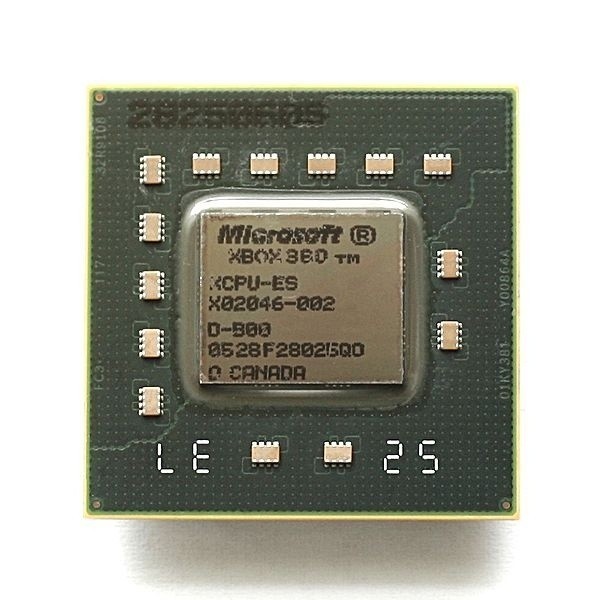 I thought I'd mention the GPU power of current consoles - with the XBox 360 running an R600 derivative from ATI called the Xenos with performance close to a Radeon HD 1900 but with DX10 features from the R600 (and to compare to Sony, the PS3 runs an nVidia GPU in the form of a DX9 7600GT-esque card which in today's performance reflects the not-so-amazing GT220). Below is a picture of the XBox 360's Xenos chip: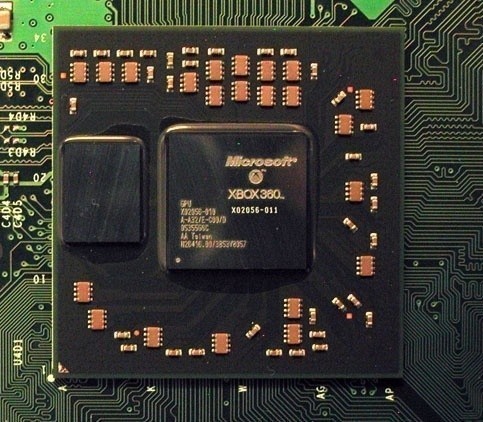 Now considering that current consoles are barely able to render games at even 1280x720 (without considering frame rate/1080p/3D/newer release games) new consoles are needed more than ever.
Interestingly the new release/refresh XBox 360 's' console is a changed beast. It now has an integrated, single-chip CPU/GPU design from Globalfoundaries. This may sound familiar to some readers...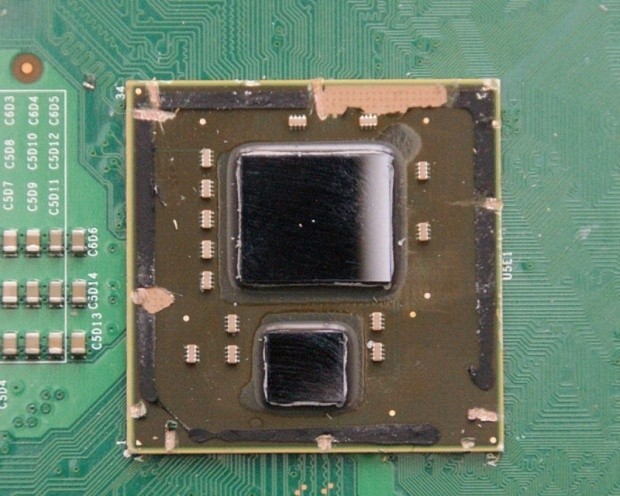 It looks like the next-gen XBox will be based on technology from AMD based on production at Globalfoundaries on their 28nm 'high-k gate first' process. I'm personally looking forward to seeing the monster-leap in performance these consoles will produce.
Are we looking at 1080p at 60fps locked (or more) with 3D capable at the same frame rate? Considering a high powered GPU in a PC could do this and even more so when consoles are a set-spec machine where developers know that ALL users will have the same hardware which is a much more streamlined process and much better optimization can be done, with it being even easier.
Good times ahead!