OnLive Game System up for pre-order right now
OnLive Game System ships next month.
Published Thu, Nov 18 2010 1:00 PM CST
|
Updated Tue, Nov 3 2020 12:33 PM CST
I will admit that I was excited at the prospect of OnLive when I first heard about it. Once I learned more about the system and realized that you had to pay monthly to access the OnLive network and still buy the video games, I wasn't nearly as interested in the service. I have tried OnLive and in my instance, it had some lag and the graphics weren't as good as some stand-alone games I have on my gaming PC, but it was certainly playable.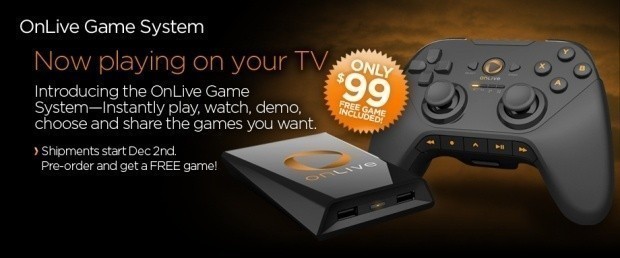 If you are a fan of OnLive, you can now pre-order the OnLive Game system that lets you hook OnLive to your TV in the living room and play some of the coolest games you can get on PCs and consoles from the comfort of your couch. The downside for gamers used to a PC is that you have to play using a gamepad that looks like the standard PS3 arrangement.
The OnLive Game System hardware is selling for $99 and includes a free game. The device will start shipping December 2. Another potential issue those thinking about guying need to consider is that the MicroConcole adapter has to be connected to a wired broadband connection. It doesn't support WiFi and for me a wired connection is nowhere near my TV where I would want the console. How speedy your web connection is will greatly affect your experience playing.
Related Tags