Isabella Products outs new kids tablet called Fable
Fable tablet is just for kids.
Published Tue, Nov 9 2010 1:00 PM CST
|
Updated Tue, Nov 3 2020 12:33 PM CST
Having technology in the classroom can make learning more effective and more fun for kids all around the world. The problem with giving kids tech is that they often don't understand just how careful they have to be with the hardware to prevent any damage so stuff for the classroom has to be designed just for kids and be durable. A new tablet specifically designed for kids will be hitting the market soon called the Fable.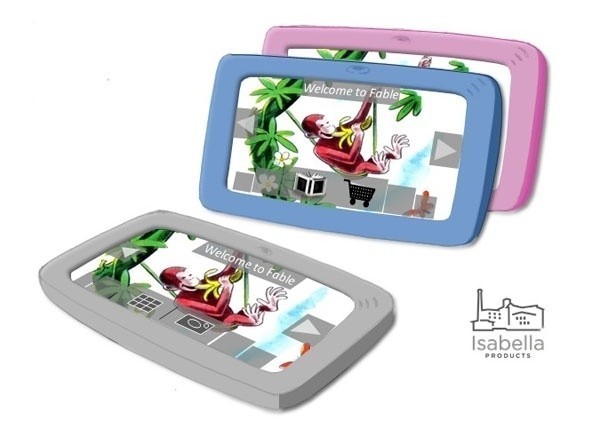 The tablet is made by Isabella Products and it has an intuitive interface and a 7-inch high-resolution screen. The screen is touch sensitive and the Fable has a patent pending interface called the carousel navigation interface. The device will also come pre-loaded with children's content from Houghton Mifflin Harcourt. The Fable tablet will allow the users to do a bunch of different tasks.
The Fable will have an integrated eReader and it will have an artistic toolset as well. These tools will let the kids draw on blank pages on the reader and color pages and other content. The tablet will also have gaming features with interactive games for learning and the student will be able to share photos from other users using the Fable gallery. The Fable will have an integrated camera. Isabella Products expects to ship the Fable tablet in mid-2011.
Related Tags