Samsung updates NEX10 firmware to support i-Function lenses
Firmware adds new lens support.
Published Tue, Oct 12 2010 2:00 PM CDT
|
Updated Tue, Nov 3 2020 12:33 PM CST
One of the things that many people like about a DSLR camera is that they tend to give you control over all of the little things the camera can do right from the front of the camera on the lens or with little knobs on the camera body. The way the cameras are designed for the most part means you can adjust all the settings without having to take your eye away from the viewfinder. Samsung has a similar technology for its interchangeable lens cameras like its NEX10.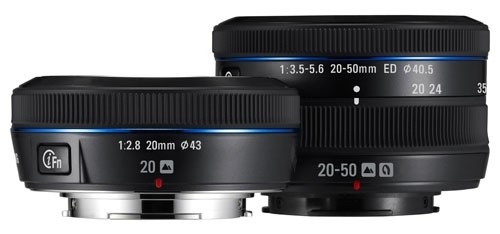 The technology is called i-Function lenses. These lenses are able to communicate with the body of the camera to get optimized settings and allow more creative control over photos. Samsung has announced that it has updated the firmware for the NEX10 digital camera and with the update applied; the camera will now support the i-Function features of the lenses. The camera gets an updated GUI as well.
The single i-Function lens button allows the user to access settings like shutter speed, ISO, aperture, and others. The user presses the i-Function button and then spins a ring on the lens to go through the settings available. The lenses that are available for the NEX10 after the firmware version 1.20 is applied include a 20-50mm lens and a 20mm wide-angle pancake lens. The firmware can be downloaded right now from the Samsung website.
Related Tags