Autonomy announces its private cloud manages 17 petabytes of data
Cloud storage rivaling that of the brain.
Published Tue, Oct 12 2010 1:12 PM CDT
|
Updated Tue, Nov 3 2020 12:33 PM CST
The amount of storage space on a computer is sort of like thinking about how much money is in a bank vault for me. I can think about how cool it would be to have a billion dollars in my account, but the reality is that it's hard to fathom exactly how much money that would be. The same goes for storage capacity. I have a hard time fathoming how much data is contained in 17 petabytes of storage.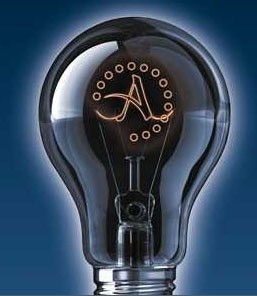 Autonomy is a company that offers all sorts of services to corporations and one of those services is access to the firm's private cloud computing network. That private cloud now manages 17 petabytes of data according to the company. The data includes things like email, multimedia, and documents. If you convert 17 petabytes to gigabytes, that works out to 17,825,792 gigabytes of data. We can put that into terms that are a bit easier to compare though.
Some scientists claim that the human brain only stores about 2.5 petabytes of memories. If you are wondering how much video you could store in 17 petabytes, you could watch for 226 years and never see the same thing twice. The total storage in 17 petabytes is more than 11 times the estimated 10 billion photos that are on Facebook right now. That is an insane amount of data to say the least.
Related Tags