IBM still has a thing for it's Cell processor
IBM still pumping away with processor tech, gets chatty about Cell.

Published Sun, Oct 10 2010 8:51 PM CDT
|
Updated Tue, Nov 3 2020 12:33 PM CST
Development of the Cell processor that powers the PlayStation 3 has not stalled, IBM are continuing to develop chips and supply hardware for future gaming consoles, a company executive said.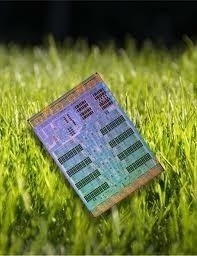 IBM is working with Nintendo and Sony, CTO of IBM's Systems and Technology Group, Jai Menon said.
The Cell processor which was developed by IBM with the involvement of Sony and Toshiba, first appeared in Sony's PlayStation 3 in 2005. It was a hybrid chip, including processor cores from IBM's Power architecture. But, lately there have been doubts about Cell's future and it's use in upcoming next-generation gaming consoles.
IBM confirmed in a statement on Friday that it will still manufacture Cell processors for use in the PlayStation 3, as well as continue to invest in Cell as part of it's hybrid and multicore chip strategy.
Menon elaborated, saying "I think you'll see [Cell] integrated into our future Power road map. That's the way to think about it as opposed to a separate line -- it'll just get integrated into the next line of things that we do," Menon said. "But certainly, we're working with all of the game folks to provide our capabilities into those next-generation machines."
He also mentioned that there are giant servers that will be able to provide gaming capabilities, which some of it will come through cloud-based services as well.
Earlier this year IBM released it's Power7 processor, and is currently working on it's next-gen Power8 processor.
Related Tags