Victoria Government handing out 500 iPads to select Hospitals for trial
Comes after announcing 500 for schools. Brumby is officially an Apple fanboi.
Published Fri, Jul 30 2010 3:52 AM CDT
|
Updated Tue, Nov 3 2020 12:34 PM CST
Victoria's state government sees logic in giving a number of hospitals in the state a bunch of Apple iPads; no less than 500 to be handed out. The trial is set to commence from January of next year; details of which hospitals would be getting some of the iPads weren't disclosed at this time.
Daniel Andrews whom is Victoria's Health Minister said the roll-out is costing about $500,000 in total; the iPads are going to be handed over to graduate doctors, nurse practitioners and advanced practice nurses for use while treating patients.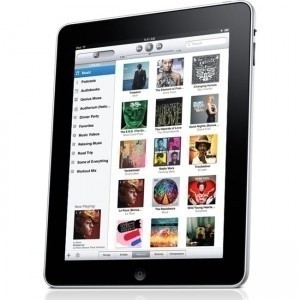 "
The iPads will allow doctors and nurses to access any web-enabled application run by their hospital as they move around the hospital, as well as allowing them to tap into health information resources. The iPads will connect via the Wi-Fi networks that allow secure, safe wireless connectivity within the hospital while not affecting other important and sensitive electronic patient care equipment
."
Brumby is all for the Apple devices, it seems, after previously announcing several months back that the Victorian government would be trialing 500 iPads for distribution to schools to see how they serve for the purposes of better student learning and communication, along with a better planning device for teachers in delivering curriculum in classrooms.
Related Tags