FCC looking deeper into wireless billing practices
Early termination and other fees getting the most scrutiny.
Published Thu, May 27 2010 10:37 PM CDT
|
Updated Tue, Nov 3 2020 12:34 PM CST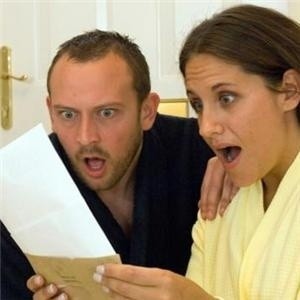 The Federal Communications Commission (FCC), who aren't the first company people think of when it comes to government entities on their side, may be making a push to make wireless devices users happy by taking a deeper look into wireless carriers and their billing practices.
The fact that they have been investigating billing practices and outrageous early termination fees is not eally recent news; however it seems that FCC Chairman Julius Genachowski and his team have been turning up the heat on the big boys in wireless. According to a survey released Wenesday, many consumers have been "shocked" by extra fees on their bills and also have reversed findings that the wireless market is competitive, instead calling the industry "concentrated."
According to the report, "The FCC surveyed about 3,000 Americans about these billing issues. What it discovered is that one in six mobile users say they have experienced a sudden increase in their monthly bill that is not caused by a change in service plan. The survey indicated that 84 percent of respondents said their mobile carrier did not contact them when they were about to exceed their allowed minutes, text messages, or data downloads. And about 88 percent said their carrier did not contact them after their bill suddenly increased."
The FCC claims it is not directly looking to impose new regulations on wireless carriers, just trying to start a discussion on fair billing practices across the board. Several lawsuits have been filed across the U.S. regarding fees like early termination, and even Congress has held hearings over the matter. Soon after, the four major U.S. carriers began prorating their early termination fees. Here's hoping that continued dialogue and investigation will keep moving us towards less "cell shock" when opening up those bills.
Related Tags