With ATI's mighty HD 5970 still standing up proudly on the graphics card performance podium after more than six months, it's been a long time coming for NVIDIA to answer and while many were hoping the top dog single GPU GTX 480 would bring the goods, it falls short in many cases which isn't surprising given it's only a single GPU card.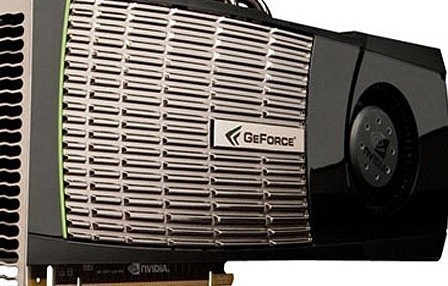 Up until just very recently there wasn't even any real indication of NVIDIA working on a dual-GPU based GTX 400 series card, but this is obviously the most logical path to go down for NVIDIA to attempt a firm hold of the crown once again.
With Computex just around the corner, Lifting up a rock in Taiwan has shed a dim light on such a card being in the works; the GTX 490. Details are blurred but the document that's been seen was indicative of :-
a) It being dual-GPU.
b)
Likely
using GTX 470 GPUs.
c) Has a power draw somewhere around the 375w mark.
If this information is accurate, with the reference form GTX 470 on its own drawing 215w then one would think a fair amount of down-clocking is in place on the GTX 490, but NVIDIA could well have some extra tricks in the bag to get around that without it requiring a nuclear power plant to operate and perform strongly.
No doubt some more whispers, hopefully with substance will be heard during Computex.