Google releases open-source WebM web based video format
VP8 codec + Ogg Vorbis.
Published Thu, May 20 2010 4:30 AM CDT
|
Updated Tue, Nov 3 2020 12:34 PM CST
After acquiring On2 in the second half of last year, maker of the VP8 video codec, Googles plans were to open-source this codec eventually and they've done just that today with an official launch.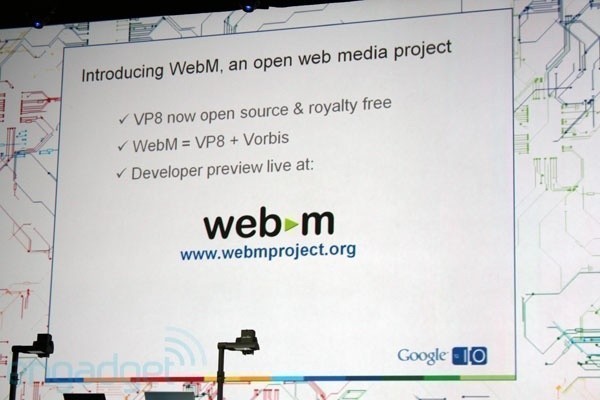 Google has announced the VP8 codec as part of a new format it calls WebM, which is a container (based on Matroska) that includes both VP8 video and Ogg Vorbis audio streams.
The format has been designed so that it'll run well on low-power devices like netbooks, tablets and handhelds; it'll also be an option for YouTube playback which will push the adoption rate much faster. H.264 patent licensing issues aren't of concern with this as WebM is open-source and licensed royalty free under a BSD-style license.
WebM is already being supported by Mozilla's nightly builds of Firefox as of today and Chromium gets the same treatment. Chrome's early access builds are said to be gaining support on May 24 and Opera's support will be 'coming soon'. As for the likes of IE and Apple's safari taking it on, Microsoft has said it won't be natively supported at any time in the future, but once IE9 comes out (still around a year away yet!) they will allow it to be supported only after a separate VP8 codec installation; not an ideal scenario for mass adoption.
Related Tags