Extreme.Outervision's Power Supply Calculator gets a big update
Stacks of new hardware selectable.
Published
0 minutes & 41 seconds read time
A significant update has been made to Extreme.Outervision's popular online PSU Calculator tool that assists in helping one determine not so much just how many Watts their exact system configuration needs, but even more importantly how much amperage is required to back said Wattage up.
You can access their Lite version of the facility for free, but a Pro version is also available for a small charge which will give out more details specific to Amperage on all rails, support for systems with multiple video cards, recommended UPS rating and print-out functions.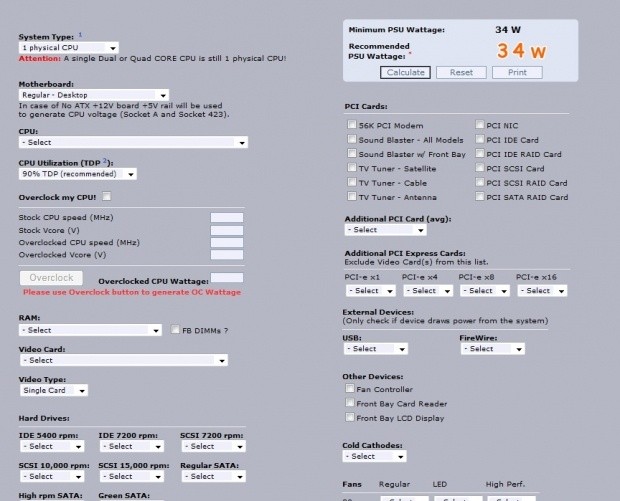 This latest update includes stacks of new and not so new hardware not previously selectable in the dropdown lists, including the new GTX 400 series cards, latest Core i5 and i7 processor range, all the latest Phenom and Athlon processors and more.
If you're in the market for a quality PSU to power up your new rig, this tool should serve as a great guide in helping you make a wise decision about your purchase without under-cutting or going overboard.
Related Tags