NVIDIA plans to Block Lucid Logic's Hydra Chip
Will block it at the driver level.
Published Thu, Nov 5 2009 12:05 PM CST
|
Updated Tue, Nov 3 2020 12:36 PM CST
You know, NVIDIA is a funny company. It was only a couple of days ago that they were complaining that Intel is being anti-competitive with their chipsets and are purposely
holding out on putting USB 3.0 in them until 2011
and even claiming that Intel is preventing others from putting it in theirs (NVIDIA and AMD). Yet at the same time they are doing this they are blocking the use of
AA by AMD based GPUs through the use of Vendor IDs
and now we hear they are going to block the use of the Lucid Logic Hydra chip.
This new chip was set to set the world of multi-GPU technology on its ear. Lucid had developed a chip that would enable multi-GPU performance on any combination of GPUs; even different brands. MSI was going to be the first to have this out of the gate on their Big Bang board.
All of this is in the past now as we hear that NV will block the Hydra Chip at the driver level on their GPUs. They also appear to have exerted some pressure on MSI to delay the launch of the Hydra Sporting Big Bang boards. Considering that there are rumors that MSI has laid off a large number of employees they probably do not want to push NVIDIA too far on this. AMD has not commented on the Lucid and its use with their cards.
Looks like NVIDIA is against Anti-Competition only when it is someone else, but it is all good for them.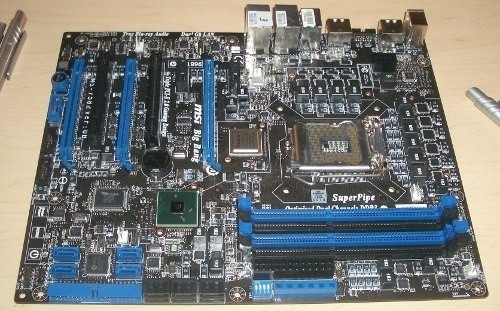 Related Tags