NVIDIA "confirms" USB 3.0 Delay to chipsets
But never actaully says it.
Published Wed, Nov 4 2009 12:16 PM CST
|
Updated Tue, Nov 3 2020 12:36 PM CST
There is a new batch of information out on Intel and USB 3.0. Today it is an e-mail that was sent to TG Daily. Somehow the line "We [have also] learned that Intel is postponing USB 3 introduction until 2011" has become a confirmation of a delay of USB 3.0 by Intel.
We contacted Intel to ask them and were told they have not announced any delay and that the delay talked about on TGDaily was a rumor. Now that does not always cover the issue, just because a company has not announced a delay does not mean there is not going to be one.
There are a couple of issues behind this one. Intel was one of the authors behind the XHCI specification and need USB 3.0 for LightPeak. On the surface it would seem to show that there would be no reason to delay the release of USB 3.0 in a chipset. The other is that NVIDIA is currently in a legal battle with Intel over their manufacture of chipset for Nehalem, Lynnfield and future CPUs that do not use FSB.
It would seem given these items to be little more than NVIDIA thumping their chests and saying they are better than Intel and that Intel is bad and stifling competition and innovation. Bu, is that what it really going on? As we have written many companies are finding ways to put USB 3.0 and SATA 3.0 on their boards. This means that there should be no noticeable delay in the uptake of USB in the market.
Solutions from Asus and GIGABYTE will hit the market in the next month or so and like the implementation of USB 2.0 (and 1.0a before that) will be the entry for this new specification. It is also important to note that AMD does not have a USB 3.0/ SATA 3.0 chipset implementation yet either. I have been told this is because Intel is blocking it but, I am not so sure I buy into that. After all if the information I have is accurate we should see USB 3.0 from AMD slightly before Intel. If Intel was blocking it then it would be the reverse.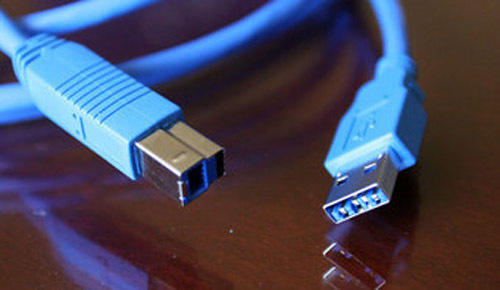 Related Tags